25 Great Breakfast Shakes and Smoothies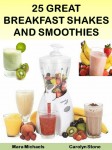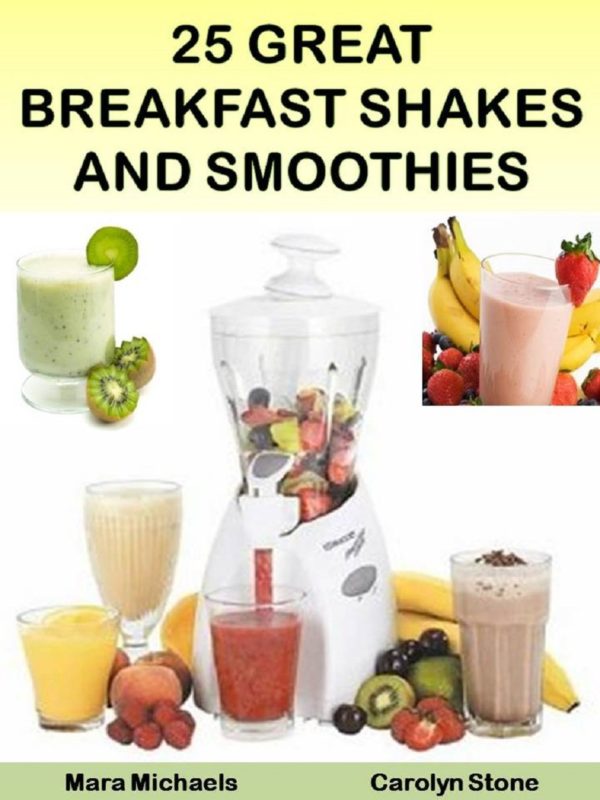 With everyone on the go each day, how can you ever find the time to eat breakfast? And how can you ever convince the children to eat the fruits and vegetables that are good for them?
The solution lies in healthy breakfast smoothies and shakes you can make in minutes and take with you on the go. In this guide, the authors offer 25 healthy breakfast beverages packed with flavor and natural ingredients, not artificial coloring, flavoring and preservatives from a cardboard box.
Discover a range of ways to have your cereal and drink it, too, or your morning coffee or tea, but with a healthy twist that makes a mere drink into a meal. You will find 25 recipes designed to satisfy your family and help you eat a balanced breakfast no matter how busy you are in the morning.
Breakfast is the most important meal of the day. Learn why as the authors take you through the research that supports the many health benefits of starting your morning with a good meal, even if you have to eat it on the go. You will also get hints for healthy workouts if you start the morning with exercise, but don't always fuel your workout with a proper meal.
If you are constantly watching the clock and don't have time to pay attention to your nutrition, or to prepare breakfast for you and your family, this guide will help you save time and money and eat well even if you are already out the door. A good breakfast smoothie can also be filled with one or more servings of fruit and even vegetables, to help you eat a balanced diet and make you feel fuller for longer.
Forget the fast food and pick up a healthy shake instead to start your morning. Try a few of these tasty delights and watch them become family favorites you can make and serve in minutes, or pack in your travel mug or chilled Thermos as you head out the door for another busy day.
Buy Now: 25 Great Breakfast Shakes and Smoothies (Food Matters)
+++
Word Count=3,000
=====
TABLE OF CONTENTS
SYNOPSIS
INTRODUCTION
WHY BREAKFAST IS THE MOST IMPORTANT MEAL OF THE DAY
RECIPES
Banana Oat Shake
Magic Morning Smoothie
Mocha Java Smoothie
Sunny Start Smoothie
Wake-Up Call Shake
plus 20 others recipes
CONCLUSION
FURTHER READING
=====
ABOUT THE AUTHORS
Mara Michaels and Carolyn Stone are the authors of more than 100 health and self-help titles.
Buy Now: 25 Great Breakfast Shakes and Smoothies (Food Matters)
Summary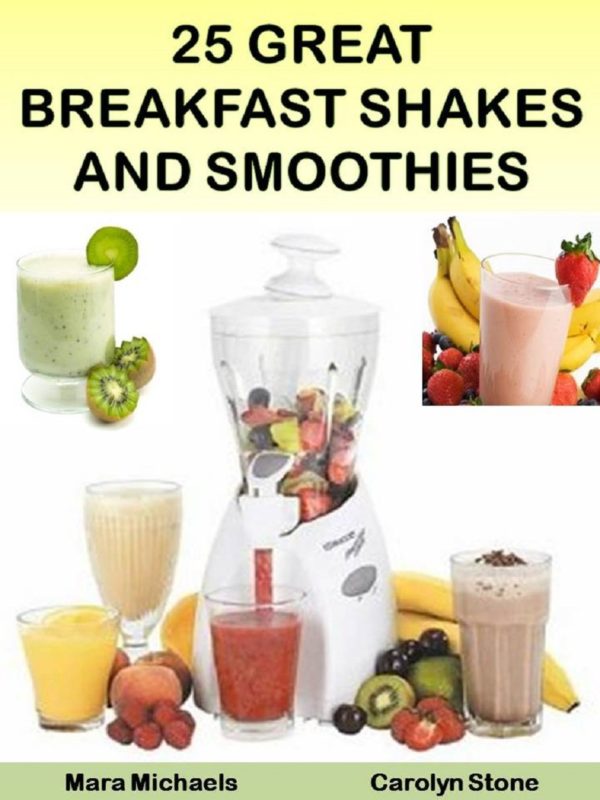 Author Rating





Product Name
25 Great Breakfast Shakes and Smoothies
Price
Product Availability