5 Budget-Friendly Vacation Destinations to Try in the USA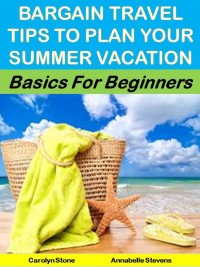 According to the American Society of Travel Agents, the 5 most budget-friendly travel destinations are:
* Las Vegas, Nevada
* Orlando, Florida
* Branson, Missouri
* New Orleans, Louisiana
* Los Angeles, California
Let's look at each of these destinations in turn.
1. Las Vegas, Nevada.
In Las Vegas, you can get away, explore tourist attractions and stay in one of the many awesome hotel resorts, all for very decent, all-inclusive prices.
* Because of the vast number of hotel rooms, nearly 150,000, says the Las Vegas Convention and Visitors Authority, many package deals to Vegas are available. A common travel package to Las Vegas includes flights, hotel, food credits, and a [substantial] discount on show tickets, plus often an in-casino credit.
* Vegas casinos will clamor for your business. However, if you want your vacation to Las Vegas to be truly budget-friendly, avoiding the casinos may be wise. Alternatively, you can budget a certain amount of money to enjoy the experience of the casinos, and when you hit that limit, stop gambling. If you get a built-in credit, use it, but go no further, and quit while you are ahead.
* With the many shows, amusement parks and great places to eat, there are plenty of non-gambling activities to do in Vegas as well. Many of the hotels' public areas are attractions all by themselves, such as the Venetian, complete with a scaled down replica of St. Mark's Square in Venice and the Grand Canal. If you want to 'travel the world' in a few days, visit Vegas's hotels and see the world.
Just remember that Vegas is a desert climate, so stay hydrated and use plenty of sunscreen.
2. Orlando, Florida.
Because of Disney World, Epcot, Universal Studios, Sea World, and more, there's no end to the package deals you'll find for Orlando, Florida. Families converge in groups each year to this sunny Florida vacation mecca.
* Depending on the time of year you go, you'll snag some incredible "freebie" days at Disney and Universal Studios. Since July and August are in the middle of hurricane season, not to mention the hottest months of the year in Florida, you may prefer to avoid Orlando during those months. * However, if you're seeking a great travel deal to Orlando, you'll find it in July and August. Check the long-range weather forecast and be prepared. Also remember that you will be going in summer, the hottest time of the year, and plan accordingly for you and your family.
3. Branson, Missouri.
Second only to Nashville, Tennessee, Branson is a great country music capital of the world. Branson offers a stay at a fine hotel, delicious meals, and entertaining shows at some astonishingly low prices.
* Here's an example for a family of 4:
two nights hotel
4 free admissions to a water park
4 free show tickets to a Country Music Hall
2 free large pizzas
a $10 card to a local play spot
all for $298.60 for those vacationing in June, July or August.
* Another real advantage to a Branson vacation is that the location is easily accessible from several U.S. states. You can take a car trip to get there in a day or so. A destination you might not have considered, Branson offers numerous budget-friendly opportunities for those who love country music or don't want to go too far from home.
4. New Orleans, Louisiana.
What's not to like about a visit to New Orleans? Steeped in history and some of the most charming old Southern homes you'll ever lay eyes on, this city of jazz and art is an experience just walking down the street, let alone going sightseeing.
If you haven't been to New Orleans and you like to save money, you'll definitely want to place this destination on your travel wish list. It is still recovering from the ravages of Hurricane Katrina, so any tourists are gratefully welcomed.
* Beignets (donut-like pastries) and chicory coffee can be had for a song 24 hours a day at Cafe du Monde. A walk around Jackson Square when the artistes are displaying their wares is free! The open air market behind the Cathedral area is also a wonderful place to visit, especially if you want to learn more about Cajun and Creole cooking.
* For another real New Orleans experience, take a stroll down Bourbon Street after dark and just listen to the music wafting out to the streets. No charge. Of course, you'll be drawn in to one of the no-cover-charge lounges to enjoy the entertainment.
One very large alcoholic drink served in a plastic cup during Happy Hour can last you almost all night if you pace yourself, all for around $5.
For a night out that you will never forget, bring your hunger to Deanie's Seafood. You can get a huge platter of the local specialities plus Cajun fries and cole slaw. If you love oysters, crawfish and more, this is one treat you will not want to miss.
5. Los Angeles, California.
This destination may sound expensive, but it is actually one of the top five U.S. budget-friendly travel locations. With museums, Venice Beach, Chinatown, and all things Hollywood, consider a budget-friendly trip to LA. Allow time to enjoy the free sightseeing and inexpensive (but good) street food. * Exploring Universal City Walk or the Hollywood Walk of Fame won't cost a dime, except for food and drink. Bring your own to save money. Include in your budget what you'd like to spend on shopping and entertainment at these locations so you don't get carried away and overspend.
*Venice Beach has the beach and pier and especially in the summer, the rays of the sun. Enjoy yourself, but be sure to use plenty of sunscreen and/or sunblock.
*Chinatown and Japantown
Try traditional food, great shops and more in these two popular areas of the city.
*Anaheim
Disneyland, here we come. There are all sorts of packages available depending on the size of your family.
Whatever your pleasure, you can afford to travel to one of these budget-friendly vacation destinations. With careful pre-planning plus a great package deal, you can afford great summer getaway if you start planning for it now.
One of these destinations are sure to suit your budget and lifestyle.
for more information on frugal travel, see:
Bargain Travel Tips to Plan Your Summer Vacation: Basics for Beginners (More for Less Book 19)
Summary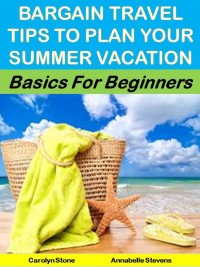 Article Name
5 Budget-Friendly Vacation Destinations to Try in the USA
Description
Discover the top 5 Budget-friendly vacation destinations in the USA.
Author