There are a lot of get rich quick schemes and scams on the Internet it is true, but there are also some real chances to make money online if you are interested in working from home to add to your income, replace lost income, or eventually work for yourself full time by replacing your current income and benefits package.
Writing
If you own a website or blog and publish content on it that you have written yourself, then you are a writer.
Blogging in particular has become a very popular way to earn extra money. Using free blogging sites, many established and new writers have been able to earn extra income. In some cases, such as the Huffington Post, their blog has even made it to the big time.
Free blogging sites can get you started, but your own blog with your own URL from a reliable hosting service such as Hostgator can earn you even more. This is because many of the free sites have very strict rules and regulations about what you are allowed to have on your free blog. Many of them actually discourage ecommerce.
Blogging Profits: Free ecourse
Owning your own website or blog on your own URL allows you a lot more freedom to earn money in a number of ways, including affiliate marketing and AdSense advertising, which we will discuss below.
And blogs are not just for writers these days. In WordPress you can also find free photoblogging and also video blogging themes. Just remember that you will still have to write good titles and descriptions of your work so search engines and interested site visitors.
The downsides of writing and blogging is that you have to do it every day to really gain a following. This means doing a lot of work up front in order to get paid. You will also have to market your site regularly to drive traffic to the site to click on your AdSense ads or affiliate links. It can take time to earn money but at least the money is automatic once you set up your blog and links.
Selling Books
If you are a writer who has a lot of free information on your site, or particular expertise in your career or industry, creating and selling ebooks is a logical extension of your work as a writer and respected professional.
The downsides are it takes time and effort. You also need a good cover and a way to sell the ebooks direct to customers. Amazon Kindle is a handy system, for instance. However, it can be a bit difficult to use if you do not know much about coding in order to make the book look attractive. The other downside is Amazon can take a good percentage of your earnings. Amazon has created a system with 2 main price points in relation to royalties, which also pretty much dictates what you can sell your book for.
99 cents to $2.98 sells at a 35% royalty, so for every book an author sells, they get 35 cents.
The upper pricing and royalty bracket of $2.99 to $9.99 means you get $2 per book at the lower end of that scale. But if you are an unknown writer or your book is quite short, 99 cents up to $2.99 would be all you would realistically be able to charge and still make sales.
The other downside is trying to get good reviews; you might try to give out a lot of free books in order to do and still end up with no reviews and no sales either. Another issue is having to fend off fake bad reviews from rival publishers and authors, who might see your book rise to the top 20 on one of the Amazon bestseller category lists and immediately attack in order to do down your book and try to keep theirs at the top. It is an unfair way to treat any professional writer and Amazon will rarely remove a bad review, no matter how unfair, unless it is a flagrant breach of their review terms of service.
The other downside is combating fake reviews of other books that are all 5 stars and published by the author's family, friends and pets, or from multiple accounts they create for themselves on Amazon, even though this is also against their terms of service.
A lot of people on the Internet take the attitude that all content should be free, but again, if you have the kind of knowledge and expertise in your studies and in the course of your career in a particular niche or industry that people pay money for, then honest people will respect your expertise and pay for your books. They will also not run of the scam of buying the book and returning it. That would be like going into a supermarket, tearing open a sandwich, eating it, and refusing to pay for it.
One other worse case scenario is someone downloading your free work from your blog, or your ebook, and then trying to pass the work off as their own. The popular content site Demand Studios can be a great gig for writers IF they follow the rules of the road. They report that over 70% of the applications they get are plagiarized work. This is the biggest downside being a writer online, so keep it in mind and act accordingly.


Working as an Affiliate

Working as a affiliate can be easy and even fun. If you know how to fill out simple forms and copy and paste, you can get set up as an affiliate and be selling online in no time for a commission on every sale made through one of your specially coded links.
Being an affiliate is not as profitable as selling your own products and keeping a royalty or all the income, but if you do not have an ebook to sell already, for example, affiliate income can get you started earning money online to at the very least pay for the cost of your website hosting.
Affiliate Marketing Success Secrets: Free Ecourse
AdSense
AdSense is another way to earn money easily online if you have a website or blog and can copy and paste. AdSense is connected to AdWords, the advertising network run by Google. Those who buy the ads at AdWords want their ads to run on a range of sites. AdSense allows a person or company with a site to run ad from the AdWords network and get paid a percentage of what the advertiser is spending on a click. The value of your commission will depend on the value of the click. It will usually average out to about 5 cents per click in commission, but if you are working in a niche that is very competitive or has high priced products like cars, or financial service, some advertisers might be paying over $40 per click, so your commissions could add up quickly.
The downside is that the Google pay out for your clicks has a threshold of $100 at a time, so it might take a while to get your first paycheck. But it is steady income, set and forget.
Freelance Work
With sites like fiverr.com and elance.com, it has never been easier to be a freelancer and earn money at home in your spare time. If you have computer or writing skills, it is easy to get gigs on these sites. Write a great profile, set up some samples of your work on your site or blog, and start looking for assignments.
The downside is that every freelance marketplace has their own rules and regulations that you need to follow. It can also be tough at first to get a gig if you are new because you have no reviews on the site yet. You will have to start at the low end of the income scale at elance if you want to bid successfully for contracts. On the marketplace sites, this can be tough because there are a lot of overseas workers willing to work for peanuts. If you work on fiverr.com, they take $1 for each of your gigs, leaving you with $4. So unless the task will take less than half an hour, it will be hard to earn minimum wage.
The upside is that you could soon get a steady stream of gigs from happy customers who are so impressed with your work that you can then actually start hiring helpers yourself from the same sites, outsourcing the more menial tasks, or more technical ones, to fulfil your contracts more quickly and efficiently.
Your success makes it possible to create jobs for others, which in our experience is incredibly satisfying. Paying customers open up a world of opportunities for you to do good for you and your family, and for many others, especially in a tough economy.
Conclusion
All of these legitimate ways to make money online might not add up to a lot at first, but some of them only need to be set up once and can then keep earning for you over and over again, such as your affiliate links and AdSense ads, and digital books if you market them regularly.
For the other jobs, writing and blogging, and working as a freelancer, while it is true that the income can be small to start with, the advantage is you will be working from the comfort of your own home, not commuting or being rushed off your feet at work. You can set your own schedule, which means stay at home parents, the disabled, and seniors can earn extra income online. And if you outsource some of your work, just think, these are exactly the kind of people you can help by offering them the chance to earn money online legitimately!
Making money online is not about being a greedy person. It is about being a professional, and expecting to be paid for your work as a professional. Doing one of these will add an additional stream of income to your household. Do all five and see what a difference they can make to a better financial future for you and your family. Your success also means you can help others who cannot help themselves, such as rescue dogs, disaster relief victims, and children in need. Take it from all of our authors, nothing could be better than that.
FURTHER READING
60 Top Tips for Successful Freelancing
How to Start Working as a Successful Freelancer
How to Increase Your Profits Through Outsourcing: Free Up Your Time as an Executive to Boost Your Business Revenue
Successful Outsourcing: A Step-by-Step Guide
Summary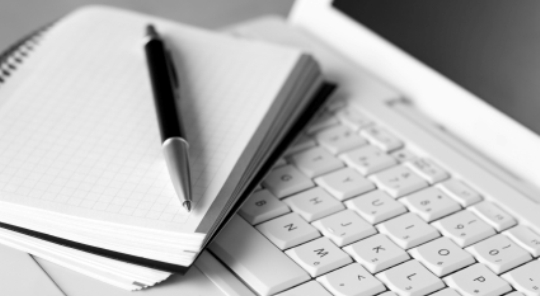 Article Name
5 Top Ways to Earn Money Online Legitimately
Description
Discover some of the best ways to earn extra money online even if you have never done it before.
Author