Attracting the Life You Desire: How to Live Mindfully to Create a Successful Life
Learn how to attract the life you desire with these powerful strategies.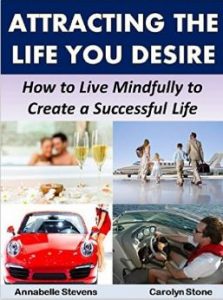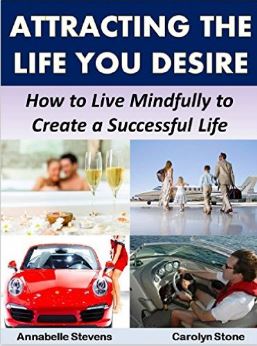 Deep down inside, almost everyone is longing for a better life in some way, including more:
* Money
* Power and status
* Love
* A better job
* For your family
* Friendships
* Meaning and connection.
This invaluable guide is designed to be your toolkit to building your bridge from the life you have now to the successful one you desire.
Using your own definitions of what success means to you, this guide will help you to stop pushing away what you don't want as you start to attract an abundance of what you do want.
You will soon start to see both subtle and major shifts in your level of success in many areas of your life, including your career, finances, relationships, health, and more. You will discover specific action steps you can take to make the life you dream of a reality.
Nothing will change in your life, unless you change your mind about your life. It is up to you to take charge through mindful, not automatic, living, in order to begin the process of transformation in any area of your life you wish to improve.
You will soon enjoy the rewards of a deeply fulfilling life with an abundance of success, happiness, and joy by learning:
* How to attract what you want during this economic crisis
* A simple, yet powerful technique to make your dreams a reality
* How to unlock your freedom to achieve your goals faster than ever before
* How to unleash your creativity, inner power, and strength
* The three difficult questions that successful people ask themselves each day, and their answers
and more.
You will also discover what mindfulness is, how giving more can enable you to receive more, and how an attitude of gratitude can create even more abundance in your life.
This guide to attracting the life you desire through mindful living also gives step-by-step instructions in handy appendices at the end of the guide in order to help you apply what you have learned every day.
These secrets are not self-help tips or motivational stories. They are high-performance strategies that you can use immediately to start attracting more of what you do want through the positive power of mindful living.
To get started right now, download this guide and use the power of your mind and intentions to attract what you desire, and turn the life of your dreams into your daily reality.
+++++++
17,400 Words
BUY NOW or READ MORE through the Amazon Kindle Unlimited program
+++++++
TABLE OF CONTENTS
INTRODUCTION
CHAPTER 1: BEGINNING TO BUILD YOUR BRIDGE TO A BETTER LIFE
CHAPTER 2: IT'S ALL ABOUT ATTITUDE
CHAPTER 3: WHY MINDFULNESS MATTERS
CHAPTER 4: CHOOSING MINDFULNESS OVER BUSY-NESS
CHAPTER 5: CULTIVATING AN ATTITUDE OF GRATITUDE
CHAPTER 6: MINDFULNESS TOOLS TO USE EVERY DAY
CHAPTER 7: SETTING YOUR GOALS, ACHIVIEVING YOUR GOALS
CHAPTER 8: THE POWER OF MINDFULNESS
CHAPTER 9: FACE THE LIFE YOU LEAD, TO ATTRACT THE LIFE YOU DESIRE
CHAPTER 10: THE THREE TOUGH QUESTIONS SUCCESSFUL PEOPLE ASK THEMSELVES
CONCLUSION
APPENDIX 1: PERSONAL CHECKLIST OF AFFIRMATIONS
APPENDIX 2: DAILY MINDFULNESS CHECKLIST TO ATTRACT THE LIFE YOU
BUY NOW or READ MORE through the Amazon Kindle Unlimited program
+++++++
Annabelle Stevens and Carolyn Stone are the authors of more than 100 guides designed to help you transform your life.
Summary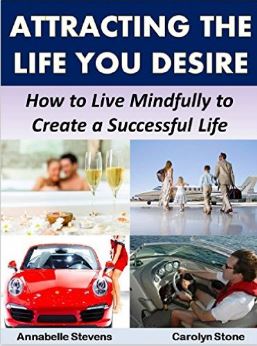 Author Rating





Brand Name
Product Name
Attracting the LIfe You Desire: How to Live Mindfully to Create a Successful Life
Price
Product Availability