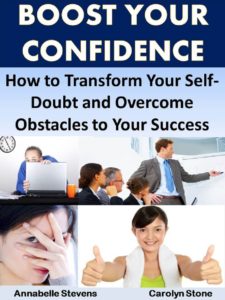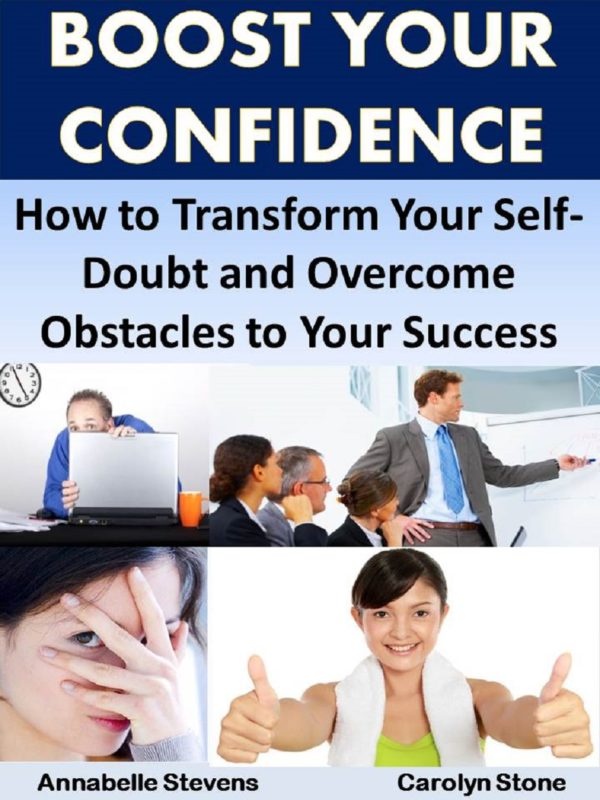 Boost Your Confidence: How to Transform Your Self-Doubt and Overcome Obstacles to Your Success
**LIVE THE LIFE OF YOUR DREAMS BY TRANSFORMING CRIPPLING LACK OF SELF-CONFIDENCE INTO SUCCESS**
++Do you feel like you are being held back from the life you deserve through a lack of confidence? Take steps TODAY to start living the life of your dreams.++
Have you ever looked around you at other people at work or school and wished you had the kind of confidence they seem to be brimming with? Do you ever look at your friends and wish you had the kind of great relationships and fun times they seem to?
The secret is that you can have all these things and more. It is just a question of confidence.
If you have been holding yourself back from the life you want and the success you deserve due to your lack of self-esteem and self-doubt, the good news is that you can learn to overcome these self-defeating patterns and develop the kind of confidence that can help you overcome obstacles to the success you desire.
In this guide, you will learn what confidence is (and what it is not) and review some of the main areas that many people lack confidence in, such as:
* Business meetings
* Public speaking
* Job interviews
* Networking
* Dating.
In this guide, you will discover:
* The Secret to Lasting Self-Confidence
* The Biggest Confidence Killer – and What You Can Do About It
* Three Instant Self-Confidence Boosters
* How to Harness Your Imagination, Ambition, and Drive to Succeed in Your Goals.
You will also get a step-by-step action plan to erase self-doubt and boost your confidence no matter what situation you find yourself in.
This guide gives you practical, hands-on advice to boost your confidence and use it as a springboard for success. The secrets in this guide are not simply self-help tips or motivational stories; they are high-performance strategies that you can use immediately to improve your confidence and your success in life.
In addition, included are easy-to-implement exercises to strengthen your confidence in your everyday life, plus a Job Interview Worksheet to help you compete successfully for better jobs to further your career even in these difficult times.
There's also a Confidence Checklist, Presentation and Speech Checklist and 50 Quotations about Success to inspire you to be your best self and support
Making any major change in your life can be difficult without a clear plan. Use the action steps in this guide to help you develop a foolproof strategy to boost your confidence in each of the main areas in which you wish to be more successful. Once you start to implement your plan, change will come.
Remember, nothing can improve in your life unless you focus on it and take action. Use this guide as a starting put to eliminate self-doubt, remove obstacles to your success, and propel yourself towards the life you have dreamed of. Boosting your confidence can help you gain success in your career, dating, starting your own business, and more.
Get started boosting your confidence today with the help of this guide. The only thing you have to lose is your shyness.
==
Word Count=15,850
Buy Now or Read More with Kindle Unlimited: Boost Your Confidence: How to Transform Your Self-Doubt and Overcome Obstacles to Your Success
==
TABLE OF CONTENTS
INTRODUCTION
CH. 1:CONFIDENCE BREEDS SUCCESS, SUCCESS BREEDS CONFIDENCE
CH. 2: CONFIDENCE IN PRESENTING YOURSELF TO OTHERS
CH. 3: FEELING THE FEAR, AND DOING IT ANYWAY
CH. 4: PREPARING A SUCCESSFUL PRESENTATION
CH. 5: PERFECTING YOUR PERFORMANCE IN PUBLIC
CH. 6: THE BIG MOMENT: DELIVERING YOUR PRESENTATION
CH. 7: PUBLIC SPEAKING TO BOOST CONFIDENCE
CH. 8: CONFIDENCE ON JOB INTERVIEWS
CH. 9: CONFIDENCE IN BUSINESS MEETINGS
CH. 10: CONFIDENCE IN NETWORKING
CH. 11: BOOSTING YOUR CONFIDENCE WHILE DATING
CH. 12: CONFIDENCE-BOOSTING EXERCISES
CONCLUSION
APPENDIX 1: JOB INTERVIEW PREPARATION WORKSHEET
APP 2: JOB INTERVIEW PREPARATION CHECKLIST:
THE DAY OF THE INTERVIEW ITSELF
APP 3: DAILY CONFIDENCE BOOSTING CHECKLIST
APP 4: PRESENTATION PREPARATION WORKSHEET
APP 5: 50 QUOTATIONS ABOUT SUCCESS TO INSPIRE YOU
===
ABOUT THE AUTHORS
Annabelle Stevens and Carolyn Stone are the authors of more than 100 health and self-help guides.
Buy Now or Read More with Kindle Unlimited: Boost Your Confidence: How to Transform Your Self-Doubt and Overcome Obstacles to Your Success
Summary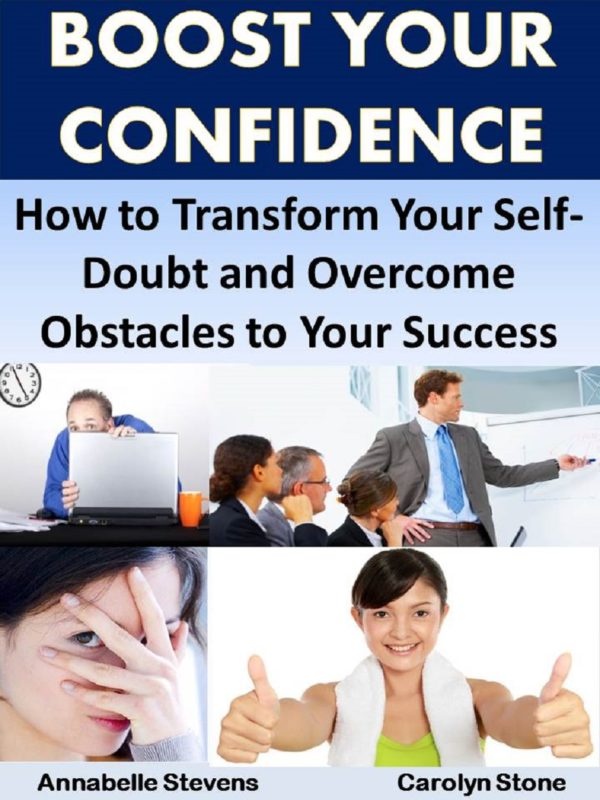 Author Rating





Product Name
Boost Your Confidence: How to Transform Your Self-Doubt and Overcome Obstacles to Your Success
Price
Product Availability