Building Responsive Email Lists Effectively
Learn how to build an eager and excited email list happy to open the emails they get from you.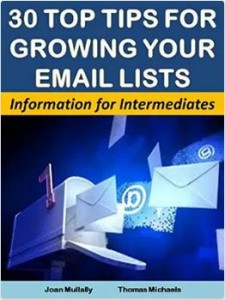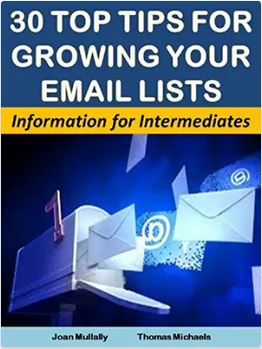 s to have email lists of prospective and of existing customers who will be willing to open your emails and see what you have to offer.
Email marketing is one of the best relationship building tools you can have, provided that you are sending them content of real informational value and financial value.
Sending 'editorial' emails with pure content and one or two links to specific products and services at your site is one way to get people to start trusting you as an expert.
Promotional emails which mainly talk about the features and benefits of what you have to offer can often close the deal and help you make the sale.
As top marketer Joan Mullally says, she has never sent out an email to her lists that did not make money. It is all a question of targeting what the ideal customer interested in your niche really wants, and sending them great offers.
But in order to build relationships, you need to build lists in the first place, and get people on those lists. An email marketing platform like Aweber or Contant Contact can help you do just that.
These professional-level programs are highly affordable and have a full suite of features that can help you create attractive emails, send them out, and track their success so you can refine your campaigns.
With Aweber in particular, the system is so easy to use that you can have an excellent money making email set up in a matter of minutes. But first you need to start building your list.
Here are a few secrets to starting a list and getting it to open your emails to see all that you have to offer.
* Create an easy to use coupon or squeeze page.
Ask for their name and email and make the offer clear. The best offer will be a handy free special report and newsletter. This gives you permission to keep on sending them information.
*Get them to confirm their request for information.
Use a double-opt in page, that is, make them click on an email link you will send to confirm that they want to be on the list. You will then be legally compliant with the rules about sending emails and have permission to email the people on your list great content and offers on a regular basis.
*Set up an autoresponder sequence.
You should pre-load several emails into the Follow Up area of Aweber. These emails will be sent out automatically to everyone who registers. Start with your confirmation email, and your welcome email. Then create a few follow up editorial emails that talk about your niche subject. You can have links to your products and services in every email you send, but concentrate on relationship building in the first few emails, rather than the hard sell.
*Pay attention to your subject lines.
This is like the headline of a newspaper. Studies show that 100% of paper readers will read the headlines, but only 70% will ever read the first paragraph of a story. 50% will get to the second paragraph and 30% will get to the third.
With email, most people's Inboxes are full to the brim every day, so they will be making split-second decisions about what to open and read. If you can get a 70% open rate, that will be awesome. The average is going to be closer to 30%. Consider your subject line a promise or a way to intrigue your prospective customer and track your results. Keep track of the subject lines that get the best open rates and use variations of it in your future mailings.
*Mail at least once a week.
Email lists are all about relationship building. In the same way you probably talk to friends and family at least once a week, do the same with your prospective customers. Your autoresponder can do a lot of the work for you if you pre-load your emails. Otherwise, use the Broadcast email feature to send out special offers, such as at the holidays or whenever you have something newsworthy.
*Mail on the same days.
Work out a pattern that seems to get the best open rates for your business. Some people swear by Mondays, but we have found this to be true only in some of the niches we have worked in for clients. Once you find your best pattern, set the days for your autoresponders to mail out then and send a second, more promotional email at a logical time in relation to the autoresponder emails.
Email marketing does not have to be complicated, but it does have to be concentrated. If you are going to take the trouble to create an email marketing campaign, set it up the right way using these hints and tips. The secret of success is not just traffic, but converting that traffic into leads on your list, and sales from a responsive email marketing list.
Further Reading
Email Marketing Spotlight
Summary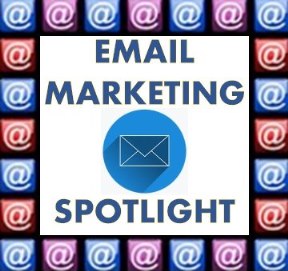 Article Name
Building Responsive Email Lists Effectively
Description
Learn how to build a responsive email list even if you are a complete beginner.