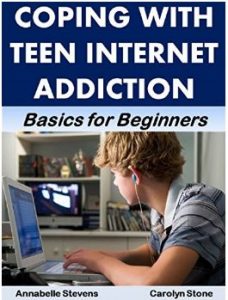 The Internet is all around us, and seems to offer a wonderful opportunity for education, business, entertainment and socializing, but underneath the ocean of possibilities your teen can surf through lie hidden dangers.
An increasing number of studies have shown that Internet addiction is a real problem, and it is growing, especially among teens. In this timely report, you will learn:
* What Internet addiction is
* What the signs and symptoms of Internet addiction are
* Why some teens are more susceptible to Internet addiction than others
* What to do if you think your teen may be addicted to the Internet
* When to seek professional help for Internet addiction
and much more.
If you are concerned about how much time your teen is spending online, or what they are doing online, download this report now and start taking action to help your teen beat their Internet addiction.
Word Count=12,500
++++
Buy Now or Read More With Kindle Unlimited: Coping with Teen Internet Addiction (Health Matters)
=====
TABLE OF CONTENTS
INTRODUCTION
CHAPTER 1: WHAT IS INTERNET ADDICTION?
CHAPTER 2: SIGNS OF INTERNET ADDICTION
CHAPTER 3: THE SYMPTOMS OF INTERNET ADDICTION
CHAPTER 4: COMMON DANGERS ON THE INTERNET
CHAPTER 5: SOLUTIONS TO INTERNET ADDICTION
CONCLUSION
FURTHER READING
APPENDIX
ACTION STEPS
=====
ABOUT THE AUTHORS
Annabelle Stevens and Carolyn Stone are the authors of more than 100 health and self-help guides.
Buy Now or Read More With Kindle Unlimited: Coping with Teen Internet Addiction (Health Matters)
Summary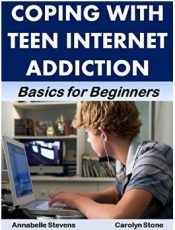 Product Name
Coping with Teen Internet Addiction: A Guide for Parents
Price
Product Availability