One of the best strategies for increasing your sales as an affiliate is to create your own landing page to 'pre-sell' a particular item you are selling as an affiliate, especially if it is a high ticket item.
It can be time consuming, but creating a pre-sell page gives you a number of business-building advantages.
* It helps attract traffic. The more keyworded content, the more free traffic to your site from the search engines.
* It helps motivate visitors, because you are telling them what to expect and leaving them eager to get the product.
* It helps create an organized and efficient system for tracking what is hot and what's not. A lot of visits to a page but few sales tells you there is a lot of interest, but either this is not a paying market, or there is something in the sales material in relation to the product that is standing in the way of sales.
* A detailed discussion of the product, with its features and benefits, positions you as an expert in the know in your niche.
We NEVER recommend or promote any product or service that we would not use ourselves, so it can be tricky to sell more than one product within a particular niche, but new product reviews can help with this, provided, again, that you are really checking out the item and making sure it is not just junk.
So, what should be in a great landing page for each affiliate product you wish to promote?
1-A description and image of the product
2-A list of the benefits of using it, especially compared with other solutions
3-A review, one to five sentences about what really makes this product a standout in its niche or industry.
4-A sign up form for your newsletter. Making signing up easy and obvious is a crucial step in order to build your own in house email marketing list so you can build a relationship with each potential customer who signs up, because they are self-selecting as being interested in your niche.
5-Any other helpful goodies that might be given to you by the seller. In some of the best affiliate programs, they will give you a range of items to help you sell the product. These might include banners, images, tweets for Twitter, email content, and articles for your website or blog. Make the most of these items by using one or more of them on the landing page.
Add the emails to your email marketing list, as a broadcast or as part of an autoresponder series on a particular topic. Add the content to your site or blog at the rate of one per week, or per month if you are selling a lot of different affiliate products, or you do not want to keep discussing the same topics too often.
Creating a great landing page for each affiliate product you sell ensures that all your traffic driving efforts are focused on one site, or page, and not just disappearing into a void. If you send all the traffic you are driving directly to the affiliate website, you will have no idea of how successful your strategies are, and no chance to get to know the customers in your niche. Yet knowing your niche and market are two of the best ways to earn money successfully as an affiliate, or an entrepreneur selling your own high quality products to hungry paying customers.
And your own email list is a valuable business asset to sell other affiliate products, or your own items, plus contact them with surveys, special sales and more. Some affiliate programs will create monthly deals, but others, such as in the travel industry, will create flash sales that last only a day or two. It might be tough to create a new landing page for every single one of these offers, but a quick daily email with the best deals can convert really well, which will mean more commissions for you, and a lot of happy subscribers pleased to be on the list of someone who is really in the know and can steer them to top bargains.
Creating a great niche website full of value content and products can take time, but even if you are a complete beginner to online marketing, affiliate marketing, and running your own small business, you can make money right away as an affiliate if you know your niche, are prepared to spend some time each day creating content and reviews and researching products, and can copy and paste.
Register for a reliable email marketing platform like Aweber, with their $1 for the first month trial, and start building a list related to that niche, so you can build relationships and keep your finger on the pulse of what people are really looking for in your niche. Then give them more of it.
FURTHER READING
Affiliate Marketing Success Secrets: Free Ecourse
How to Make Money Online as an Affiliate Marketer Even Without a Website: Basics for Beginners
How to Research a Niche for Online Marketing
Market Research for Information Product Creation: A Step-by-Step Guide
Sales Funnels Made Simple
Summary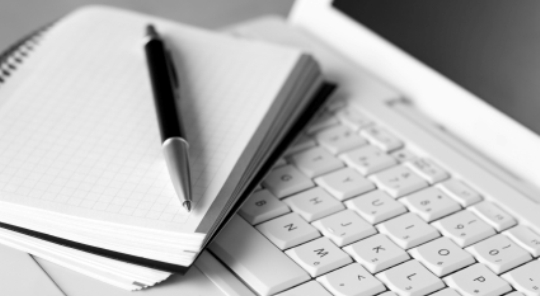 Article Name
Creating Landing Pages for Your Affiliate Products
Description
Discover why you should create a page for each of the important affiliate products you wish to sell in order to get higher conversions and track your traffic and results.
Author