Delightful Day Trips for the Whole Family
Learn about delightful day trips right in your own neighborhood, so you can make the most of your time off at the weekends, or your summer staycation.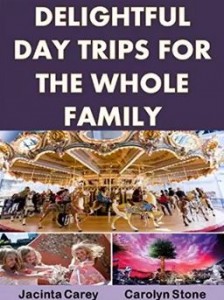 Delightful Day Trips for the Whole Family (More for Less Guides)
Whenever you have time off from work or school, it can sometimes be a challenge to find places to go and activities to do that you and your family and friends will enjoy.
In this guide, the authors give you suggestions for some great day trips you can try with a variety of companions, from your best friend, your dog, to your female friends or best male buddies, to the whole family, including children of all ages.
No matter what your age, fitness level or interests, you will find a wide range of ideas that will be appealing. Decide on your budget, find out about the facilities available at the locations in which you are interested, and plan some great days out that everyone will love.
From nature walks to museum tours or historical sites and events, to more extreme adventures such as rock climbing and going on a snowmobile safari, you will find suggestions that will work well all year round in this handy guide.
If you are looking for great day trips to take at the weekends, or while you are on a staycation at home with the family, start planning your next fun and affordable outings today with the help of this guide.
BUY NOW: Delightful Day Trips for the Whole Family (More for Less Guides)
++++++
Word Count=10,800
=====
TABLE OF CONTENTS
INTRODUCTION
CHAPTER 1: DOGGIE DAY TRIPS
CHAPTER 2: A GIRLS' DAY OUT – DAY TRIPS WITH FRIENDS
CHAPTER 3: DAY TRIPS WITH THE CHILDREN
CHAPTER 4: DAYS OUT IN NATURE
CHAPTER 5: ADVENTUROUS DAY TRIPS
CHAPTER 6: AQUATIC ADVENTURES
CHAPTER 7: HISTORIC SITES AND HISTORICALLY-THEMED EVENTS
CHAPTER 8: ROMANTIC OUTINGS FOR TWO
CONCLUSION
FURTHER READING
=====
ABOUT THE AUTHORS
Jacinta Carey and Carolyn Stone are the authors of more than 100 health and self-help guides.
Buy Now: Delightful Day Trips for the Whole Family (More for Less Guides)
Summary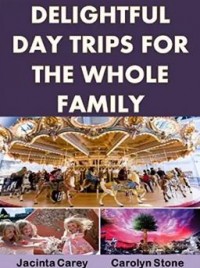 Author Rating





Product Name
Delightful Day Trips for the Whole Family
Price
Product Availability