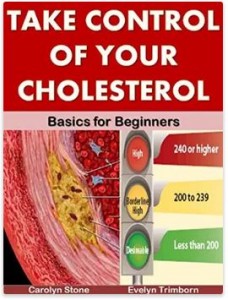 Diet is not the only part of the cholesterol equation, but it is the one that you have control over. Cholesterol is found in animal sources, such as meat, high fat dairy, eggs, shellfish, organ meats, and so on. Fruits and vegetables, beans, legume and tofu, do not contain any cholesterol because they are not animal-related products. Eating more of these foods in the second list rather than the first can help diminish your cholesterol consumption.
In addition, there are some foods you can eat which can help you lower your cholesterol naturally. Oat and olive oil are two foods that are known to lower cholesterol and are a source of healthy fats. So too are walnuts. They boost the HDL (so-called H for Healthy) cholesterol and lower the unhealthy (think L for Lousy) cholesterol. Omega-3 fatty acids such as in fish like salmon can also be healthy ways to reduce your cholesterol and cut down on your meat eating and get the lean protein that you need.
People naturally produce cholesterol in their bodies and your cholesterol levels do have a genetic component.
Summary
Article Name
Diet and Your Cholesterol Levels-Take Control of Your Cholesterol
Description
Learn how to lower your cholesterol through the food choices you make.
Author