Easter Activities, Recipes and Gift Guide
Discover great ways to enjoy the holidays this spring with delicious recipes, fun activities, and inexpensive gifts.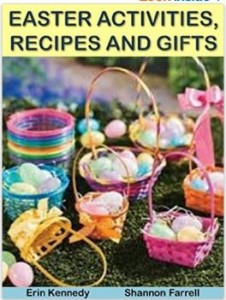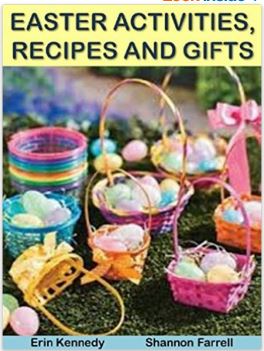 Easter is a wonderful time to get together with family and friends. With the children home from school and the weather not always that good, it can be challenging to find things to keep them occupied and food they will love to eat that you have time to prepare, especially if you want to host an Easter party or brunch at your home.
This guide offers you a variety of suggestions to keep the children busy, no matter what their ages and interests. It also offers a range of arts, crafts and games. If you decide to have a children's party, you will find recipes that even fussy eaters will love.
Planning to host an Easter buffet or sit down meal? Discover a range of delicious options that are healthy for you, too. From appetizers, to entrees, salads to drinks and desserts, you are sure to find inspiration and a range of dishes your guests and family will love.
Thinking of what to get for gifts for the children this year? Many people head to the pet store without stopping to think of what they are doing until it is too late. Learn about the pros and cons of owning a rabbit or chick. Also consider the pros and cons of cut flowers versus live flowering plants. You will also find suggestions for Easter candy and treats that your children will love, and they do not all have to be made of chocolate.
Nothing says Easter quite like brightly-colored eggs. If you are wondering what to do with all of those hard-boiled eggs after your Easter egg hunt, and all the other fun activities you will find in this guide, you will discover a variety of ideas to make sure nothing goes to waste.
No holiday would be complete without a gorgeous festive cake. Learn how to make your own rabbit face cake for children's parties or your house party, and a simple cross cake ideal for any church social.
As with all of our guides, you will also find a recipe list you can download for free, plus meal planning ideas and more.
If you are looking for activities the whole family will love, and recipes for dazzling, delicious dishes to suit every taste and budget, use this guide to help you start planning your memorable special Easter meal today.
Word Count=16,100
Buy Now: Easter Activities, Recipes and Gift Guide (Holiday Entertaining)
=====
TABLE OF CONTENTS
SYNOPSIS
INTRODUCTION
CHAPTER 1: THE HISTORY OF EASTER AND ITS CUSTOMS
CHAPTER 2: EASTER GIFT IDEAS
CHAPTER 3: EASTER ACTIVITIES
CHAPTER 4: THROWING AN EASTER PARTY FOR CHILDREN
CHAPTER 5: HOW TO HOST A GREAT EASTER BRUNCH
CHAPTER 6: EASTER RECIPE IDEAS
SNACKS
APPETIZERS
SALADS
MAIN COURSES
SIDE DISHES
DESSERTS
SPECIAL EASTER DRINKS
CONCLUSION
APPENDIX: HOMEMADE CLAY RECIPE FOR EASTER CRAFTS
=====
ABOUT THE AUTHORS
Erin Kennedy is the author of a dozen self-help titles for Eternal Spiral Books.
Shannon Farrell is an Irish writer and historical novelist, specializing in Irish history, particularly the Irish Famine period. She is the author of several recipe and holiday entertaining guides.
Buy Now: Easter Activities, Recipes and Gift Guide (Holiday Entertaining)
Summary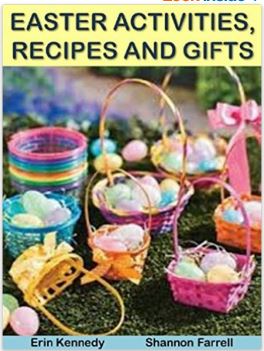 Author Rating





Product Name
Easter Activities, Recipes and Gift Guide
Price
Product Availability