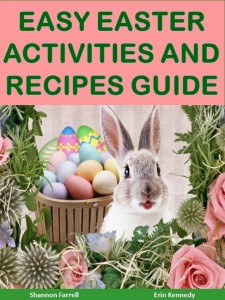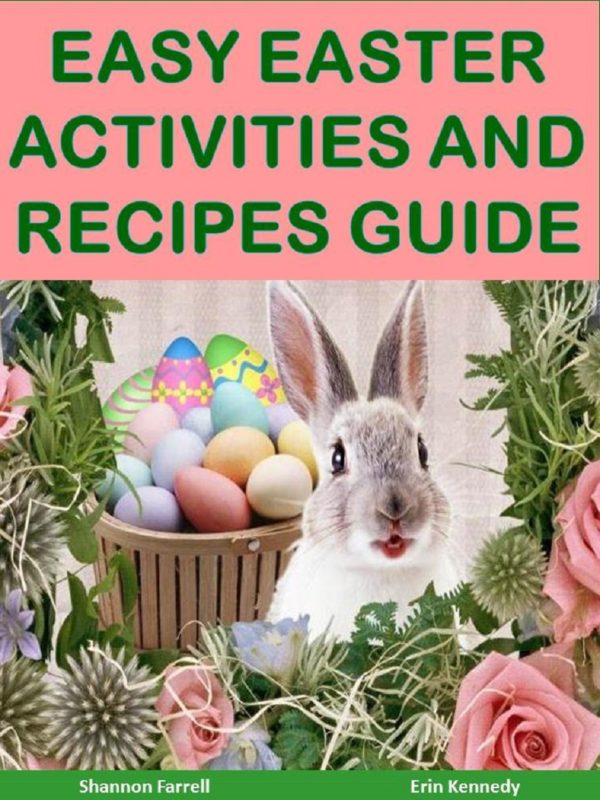 Easy Easter Activities and Recipe Guide
Easter is a wonderful time of year to get together with family and friends and celebrate the Christian holiday, or the coming of spring. With the children home from school for several days before or after the holiday, busy parents will always be on the lookout for great ways to keep the children occupied and out of trouble while on vacation.
This guide offers a range of activities and recipes that will keep your children entertained and well-fed while they are home from school, and during any holiday festivities you might have planned. From a children's Easter party to an elegant brunch, you will find a variety of activities to help your children learn more about the history of Easter, including traditional Easter foods like lamb and how we color and hide Easter eggs.
Learn about the most popular candies in modern Easter baskets, and how you can come up with healthier alternatives that the children will love. Also discover healthy recipes for egg dyes made from all natural ingredients.
Discover a range of arts, crafts and games for children of all ages. Learn how to set up a great crafting kit that you can use at home or at Sunday school to keep every child occupied and having fun.
Find a range of delicious new Easter recipes that are healthy for you, too. From appetizers, to salads and entrees, to drinks and desserts, you will find dishes that are loaded with essential nutrients that will be healthy for everyone and taste great, too.
No holiday would be complete without a gorgeous festive cake. Learn how to make your own Easter Basket Cake for children's parties or your house party that will be perfect as a buffet table centerpiece or a lovely contribution to any holiday get-together to which you are invited.
As with all of our guides, you will also find a recipe list you can download for free, plus meal planning ideas and more. If you are looking for activities the whole family will love, and delectable dishes to suit every taste and budget, use this guide to help you start planning your memorable special Easter meal today.
Word Count = 16,900

Read more with Kindle Unlimited, or Buy Now: Easy Easter Activities and Recipe Guide
=====
TABLE OF CONTENTS
INTRODUCTION
CHAPTER 1: THE HISTORY OF EASTER EGGS
CHAPTER 2: HOW TO DECORATE BEAUTIFUL EASTER EGGS
CHAPTER 3: HOW TO ORGANIZE A GREAT EASTER EGG HUNT
CHAPTER 4: OTHER ACTIVITIES TO ENJOY AT EASTER
CHAPTER 5: THE MOST POPULAR EASTER BASKET CANDY IDEAS
CHAPTER 6: HOW TO CREATE HEALTHY EASTER BASKETS FOR YOUR CHILDREN
CHAPTER 7: TRADITIONAL EASTER FOODS AND THEIR ORIGINS
CHAPTER 8: ELEGANT YET ECONOMICAL ENTERTAINING AT EASTER
CHAPTER 9: THE BEST USES FOR YOUR EASTER EGGS
CHAPTER 10: EASTER RECIPES FOR EVERY MEAL
BRUNCH
APPETIZERS AND SALADS
MAIN COURSES
SIDE DISHES
DESSERTS
BEVERAGES AND DRINKS
CONCLUSION
APPENDIX 1: FUN FINGER FOODS FOR THE WHOLE FAMILY
APPENDIX 2: ENTERTAINING AT EASTER PLANNER

Read more with Kindle Unlimited, or Buy Now: Easy Easter Activities and Recipe Guide
=====
ABOUT THE AUTHORS
Mara Michaels is the author of over two dozen cooking and holiday entertaining titles.Ā Shannon Farrell is the author of a range of cookery and holiday titles.
FURTHER READING
Please visit the Easter Spotlight.
Summary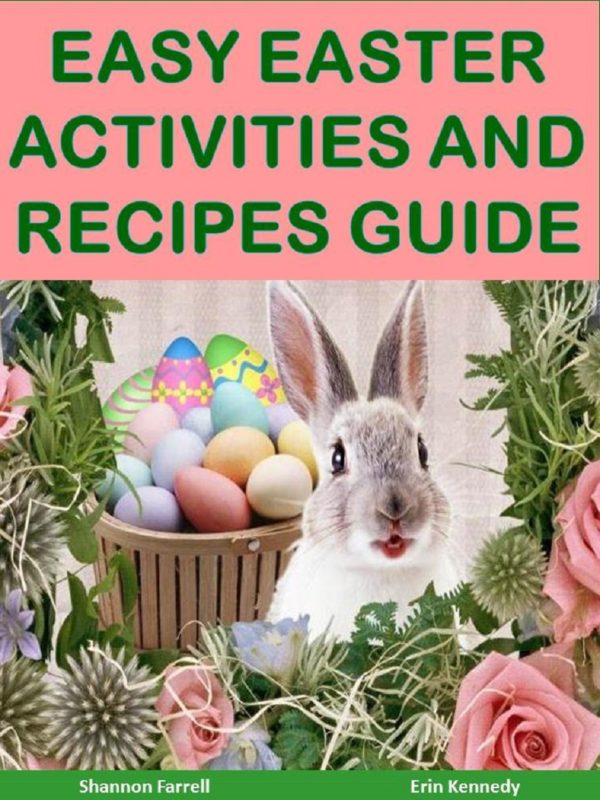 Author Rating





Eternal Spiral Books
Product Name
Easy Easter Activities and Recipe Guide
Price
Product Availability