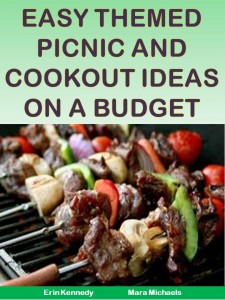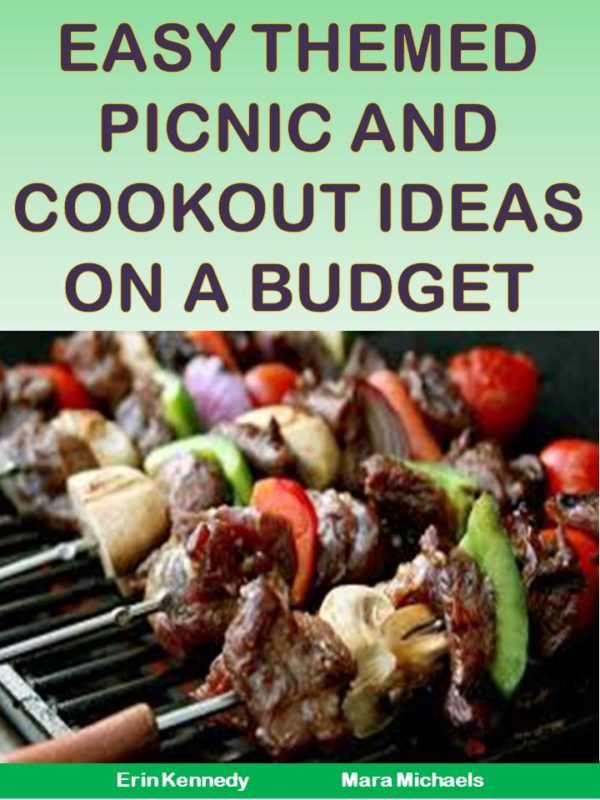 Easy Themed Picnic and Cookout Ideas on a Budget (Food Matters)
There are a lot of different ways to enjoy a picnic or cookout when the weather gets warmer. Why not entertain your family and guests with a themed get-together outside? In this handy guide, the authors give you five great ideas on how to have a great themed picnic or cook out that everyone will love.
The five themes in this guide are:
1-Beach-Style Picnic
2-Classic Recipes Picnic
3-Moonlight and Romance Picnic
4-Sports Stadium-Style Picnic
5-Western-Style Picnic
and come complete with recipes to suit a variety of tastes, including vegetarian.
From appetizers to entrees, salads and side dishes, drinks and desserts, you will find a complete menu for your themed picnic or outdoor dining experience.
Follow the recipes for each theme for fast and easy meal planning. Or, mix and match menus to add some surprise and variety.
Or, use these themes as inspiration for adding your own signature dishes, or combining them into your own themed gatherings to add a whole new twist to your socializing.
Get started today planning your latest picnic, barbecue, or garden party with the help of this handy guide.
Buy Now or read more with Kindle Unlimited: Easy Themed Picnic and Cookout Ideas on a Budget (Food Matters)
++
WORD COUNT=11,200
=====
TABLE OF CONTENTS
INTRODUCTION
CHAPTER 1: BEACH STYLE PICNIC
CHAPTER 2: CLASSIC RECIPES PICNIC
CHAPTER 3: MOONLIGHT AND ROMANCE PICNIC
CHAPTER 4: SPORTS STADIUM-STYLE PICNIC
CHAPTER 5: WESTERN PICNIC
CONCLUSION
FURTHER READING
=====
ABOUT THE AUTHORS
Mara Michaels and Erin Kennedy are the authors of more than 2 dozen guides to help you live better for less.
Buy Now or read more with Kindle Unlimited: Easy Themed Picnic and Cookout Ideas on a Budget (Food Matters)
Summary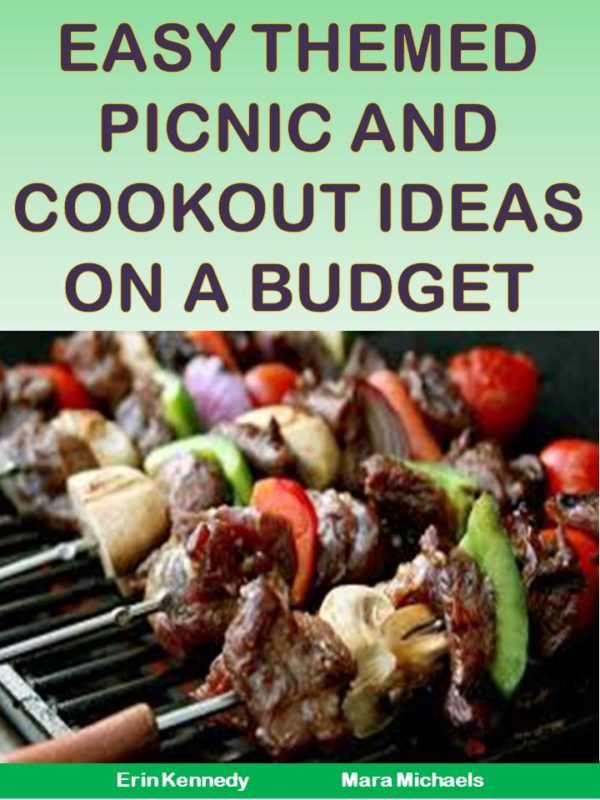 Author Rating





Product Name
Easy Themed Picnic and Cookout Ideas on a Budget
Price
Product Availability