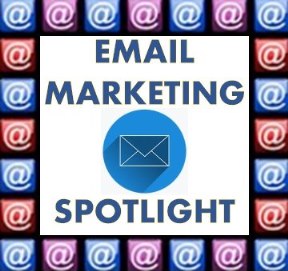 Email marketing is one of the most important skills new and existing business owners need to learn in order to earn a steady stream of profits online.
Despite all the hype about social networking, email marketing is still one of the best ways to earn consistent income online. Even better, a great deal of email marketing can be automated, so you only have to do the work once, but it will keep on earning for you over and over again.
Your first step is to sign up for an email marketing platform that is reliable and cares about things like deliverability issues, that is, making sure it gets into people's Inboxes and is not marked as spam. We also recommend a service that will grow with you. There are a number of free and cheap services that can help. Aweber prices according to how many people you have on your list. It also has great templates and is constantly adding features that their customers say the need.
Once you have registered for your platform, it's time to build your list.
You need to create offers your target audience will be interested in. Then you have to follow up with regular communication with them to keep your list ticking over, making sales for you even while you sleep. The autoresponder or follow up area of your email marketing platform should become your new best friend.
Your second new best friend will be the broadcast section, for time-sensitive offers, such as a one-day sale. Craft awesome offers and see how much money you can earn.
But it all starts with list building. If you're new to email marketing, or have tried it but not gotten the results you hoped for, it's time for you to invest the time and effort to master these skills!
FREE Email Marketing List Building Ecourse
Register here for your FREE lessons.
We also offer a range of guides that can help. All Eternal Spiral Books guides are available as instant downloads, and through Kindle Unlimited, so you can get started right away. Kindle Unlkmited=Millions of books, 1 low monthly fee.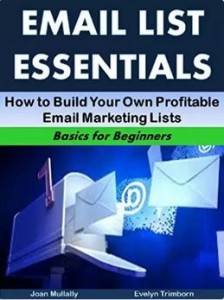 Email Marketing Guides
Email List Essentials: How to Build Your Own Profitable Email Marketing Lists
Email Marketing Essentials: Basics For Beginners
Really Rapid Email Ecourse Creation to Market Your Business: Basics For Beginners
30 Top Tips For Growing Your Email Lists: Information for Intermediates
Sales Funnels Made Simple: Basics For Beginners
How to Use Aweber to Begin Email Marketing-A Quick-start Guide
How to Create Highly-Converting Sign-Up Forms in Aweber: Information for Intermediates
Summary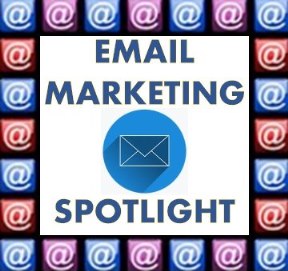 Article Name
Email Marketing Spotlight
Description
Discover how to become a successful email marketer with the help of these beginner and intermediate email marketing guides.
Author
Eternal Spiral Books