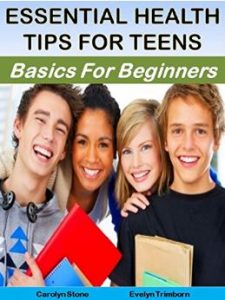 Essential Health Tips for Teens presents puberty in a non-threatening, non-judgmental and religion-neutral manner. It offers common sense advice and practical guidelines on how teens can deal with the changes in their bodies and their move from childhood to young adulthood.
It offers helpful checklists on how to deal with acne and stopping smoking, and how to deal with life's bigger questions on drinking alcohol, engaging in sex and taking drugs, and how to have enough self-esteem to make positive choices.
The authors combine over 30 years of experience in health publishing and educating and counselling teens in this document to help parents deal with these issue without embarrassment or getting too 'heavy.' Teens will appreciate the no-nonsense approach to many of their most pressing questions about puberty, growing up, relationships, and making the right choices.
Audience: Teens 13 to 18
Parents of Teens
7,500 Words
Buy Now or Read More with Kindle Unlimited: Essential Health Tips for Teens (Health Matters)
=====
TABLE OF CONTENTS
What is Puberty?
Why Does Puberty Take Place?
What Happens During Puberty?
Body Changes in Boys and Girls
Acne
Body Hair
Hygiene Issues
Boy's Health Issues
Girl's Health Issues
Girls and the Pill
The Move to Young Adulthood
Key Decisions about Your Life
Sexual Issues
Virginity and Celibacy versus Sexual Activity
Birth Control Options
The Relative Effectiveness of Birth Control
Sexually Transmitted Diseases
HIV/AIDs
Smoking Cigarettes
Drinking Alcohol
Taking Drugs
Legal Drugs
Illegal Drugs
Problems Surrounding Drug Use
How to Say No to Drugs
Checklists:
How to Deal with Acne
How to Stop Smoking
=====
ABOUT THE AUTHORS
The authors have created over 80 health and self help guides, offering practical advice on healthy living and disease prevention for the whole family.
Buy Now or Read More with Kindle Unlimited: Essential Health Tips for Teens (Health Matters)
Summary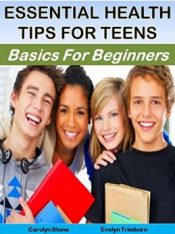 Author Rating





Product Name
Essential Health Tips for Teens
Price
Product Availability