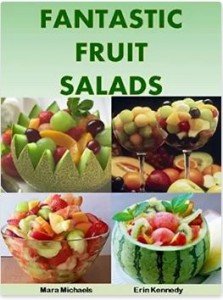 People love to eat, but with over 67% of Americans currently overweight or obese, it might be time to start looking at more low-calorie food options and better eating strategies. Fantastic fruit salads can help.
The USDA Food Plate recommends that half of what we put on our plates be fruits or vegetables. If you family tends to avoid vegetables and fruit, but dives into desserts, this guide is designed with you in mind. You will find 30 fantastic fruit salad recipes, plus a variety of fruit serving suggestions which can help you and your family eat a more balanced diet.
If you are tired of the battle of the bulge when it comes to weight control, or struggling with your children to get them to put down the candy and pick up some fruit, get started planning and preparing fantastic fruit salads today using the 30 recipes in this guide.
Buy Now: Fantastic Fruit Salads (Food Matters)
+++
Word count = 7,743
=====
TABLE OF CONTENTS
WHAT'S IN THIS GUIDE
INTRODUCTION
RECIPES
Creamy Mixed Fruit
Mixed Fruit Extravaganza
Mixed Fruit Medley
Strawberry Snowball Salad
Traditional Pineapple Cheese Salad
+ 25 more recipes
CONCLUSION
FURTHER READING
=====
ABOUT THE AUTHORS
Mara Michaels and Erin Kennedy are the authors of more than 20 cooking and entertaining at home titles.
Buy Now: Fantastic Fruit Salads (Food Matters)
Summary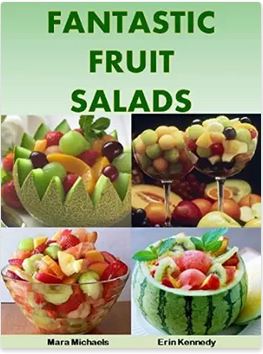 Author Rating





Product Name
Price
Product Availability