Fast and Fun St. Patrick's Day Recipes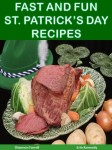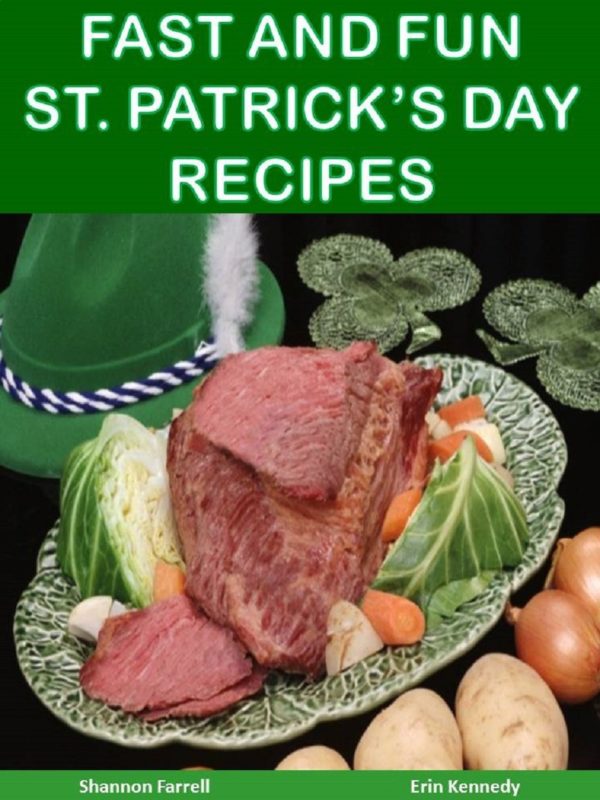 Everyone is Irish on St. Patrick's Day, so why not mark the occasion this year with these fast and fun St. Patrick's recipes. From soup to main course, side dishes, drinks and desserts, you can plan a full meal with the help of this handy guide.
Whether you are looking for recipes to try for a family meal at home on a budget, or things to prepare for a St. Patrick's Day Party, these recipes will help you create tasty dishes that everyone will enjoy.
From the traditional Irish stew, Shepherd's pie, potato bread and colcannon, to more modern recipes like the rich Beef with Guinness, or Green Clover pie, you will find two dozen recipes that will be sure to tempt the taste buds of even the fussiest little leprechauns.
You will also discover the history of Irish cookery, the role of the potato in Irish history, and more. If you are looking for inspiration for a special St. Patrick's Day celebration the whole family will love, use this guide to help you start planning your fabulous Irish feast today.
Buy Now: Fast and Fun St. Patrick's Day Recipes (Holiday Entertaining)
=====
Word Count=7,600
=====
TABLE OF CONTENTS
INTRODUCTION
1-Corned Beef and Cabbage
2-Irish Soda Bread
3-Leprechaun Cheese and Onion Dip
4-Ladd's Corned Beef Puffs
5-End of the Rainbow Golden Soup
6-Irish Brew Potato Soup
7-Irish Jig Salad
8-Irish Gold Soda Bread
9-Potato Bread from the Stove
10-Irish Stew
11-Irish Poached Salmon
12-Irish Shepherd's Pie
13-Lucky Irish Potato Mash
14-Pot O' Gold Colcannon
15-Shamrock Skillet Slaw
16-Celtic Broasted Potatoes
17-Dublin Chocolate Mint Milk
18-Frothy Irish Coffee
19-Lucky Day Cinnamon Scones
20-St. Patrick's Irish Whisky Balls
21-Green Clover Pie
22-Lucky Cookie Pops
24-Leprechaun Nibblers
CONCLUSION
=====
ABOUT THE AUTHORS
Shannon Farrell is an Irish writer and historical novelist, specializing in Irish history, particularly the Irish Famine period. Erin Kennedy is the author of over 20 cooking and self-help titles for Eternal Spiral Books.
Buy Now: Fast and Fun St. Patrick's Day Recipes (Holiday Entertaining)
Summary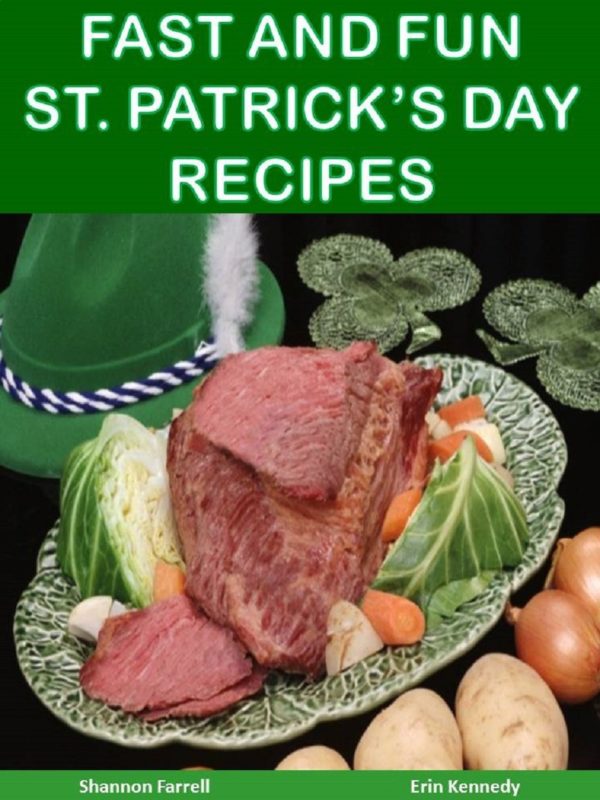 Author Rating





Product Name
Fast and Fun St. Patrick's Day Recipes
Price
Product Availability