Free Book Friday for Mobile Marketers
One of the biggest problems with digital books online is the lack of quality because it is so easy to publish online these days. Another is that many non-native speakers of English are trying to cash in on the ebook craze. This can mean the ebooks are either very wordy and formal or even artificial sounding. It can also mean any information, especially complicated concepts, can end up a garbled mess.
The two titles we are looking at today are to mark the occasion of the new iPhone 6 and 6s being announced.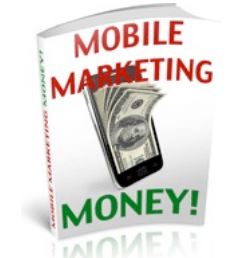 Mobile marketing can be an excellent tool for reaching customers and prospects if you know how.
And creating a useful or clever email app, free, or paid, can get your business or brand on thousands, if not millions of phones.
The first free title today Mobile Marketing Money discusses in a very general way how to market to people who have a mobile phone.
The first and most obvious way, which many businesses and these authors miss completely, is to be sure your site looks good on a range of mobile devices, from small screens to tablets. There is nothing worse than a site that is not mobile friendly when you need information, and need it fast.
A second reason to master mobile marketing is to try to drive local people into your bricks and mortar business. For example, on a quiet night, you could send them a details on a special two for one offer and fill your empty tables in no time.
Anyway, in terms of marketing directly to mobile phone users, the ways we use include texting, telemarketing, and QR codes, with Smartphone users able to scan the interesting looking little box to find out more.
The free ebook discusses the first 2 ideas in very general terms, and gives a lot of suggestions on how to collect phone numbers and why good customer service is important. It is a quick read which you might find handy.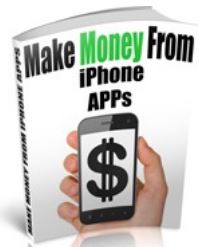 The second free ebook, Make Money from iPhone Apps, discusses how to make money from iphone apps by brainstorming, developing, and promoting them. Then rinse and repeat, with more and more apps. to make more money and market your business more effectively.
The language in this book is TERRIBLE, ranging from almost impossibly vague to hilariously awful, BUT if you get past the nonsense introduction, the list of URL resources and explanations of why they are useful make this free ebook one worth looking at for a few minutes if you are thinking of developing an app for your business. A second list gives you a range of ideas on high profile places to promote your app for free or inexpensively.
One this is for sure, iPhones and apps are not going to go away any time soon, and early reviews of the new iPhone 6 seem to suggest that any loss in market share to Android devices might become a thing of the past.
Of course, if you come up with a great app idea, there is no reason not to develop it for the Android OS too.
To your success!
FURTHER READING
40 Ways to Use QR Codes for Mobile Marketing
6 Steps to Smartphone Success: How to Use QR Codes in Your Mobile Marketing
How to Market Your Local Business Effectively
How to Make Money with IPhone Apps: A Step-by-Step Guide for Beginners
Summary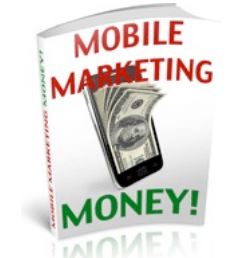 Article Name
Free Book Friday for Mobile Marketers
Description
Learn more about mobile marketing and iPhone app development and marketing.
Author