Free Book Friday – Running Tips to Boost Your Health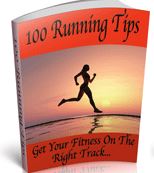 Running for Your Life-A New Study Shows the Benefits of Running Even a Few Minutes a Day
Now that I am back on my feet a bit more after breaking my ankle last fall, I have been thinking about the best ways to get fit faster. I do a lot of charity work and have decided that instead of just walking during all the events I participate in or promote, I can run.
Minimal Amount of Exercise to Prolong Life To Walk, to Run, or Just Mix It Up? was published mid August 2014. http://content.onlinejacc.org/article.aspx?articleid=1891606&resultClick=3
A new study that was just published in the Journal of the American College of Cardiology, JACC, shows that running even a few minutes a day can improve health.
Our friend Stephen has just published a free guide on 100 Running Tips, so if you are also thinking of adding running to your workouts, grab your free copy today. Start slow to avoid injury, and of course, check with your doctor first to see if you are well enough to perform the exercise you have in mind. Even if they say no, there will still be lots of other ways to add activity to your daily routine to get fit faster.
Summary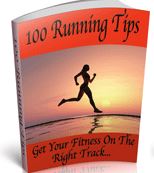 Article Name
Free Book Friday - Running Tips to Boost Your Health
Description
Learn more about why running can be good for your health, and how to make the most out of your running routine with the help of these handy tips.
Author