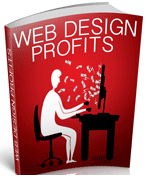 These days, every serious business needs a website. But not just any old website. It needs a professional, highly converting website that visitors and search engines will both love. It also needs to bring in more than one stream of revenue in order to pay for itself, that is, the cost of buying a domain name and hosting. A good website will also bring in a steady stream of income, which the business can reinvest in order to create even more great products and services customers will love.
If you have been thinking about starting your own business, the first thing you will need is a website. Once you learn all the elements that go into a winning website, why not use what you have learned to help others?
Today your free ebook from Stephen Hall outlines exactly how to start your own website design business and offer the kinds of products and services that are in demand. Download Web Design Profits free and see what a difference it can make running your own small business.
Summary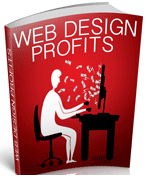 Article Name
Free Book Friday-Start Your Own Website Design Business
Description
Discover how to start your own successful website design business.
Author