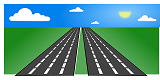 Every website or blog needs traffic if they are to make any money online. If you have been struggling with driving enough traffic to your site or blog, or want to take a peek inside to find out what top online marketers do to drive steady streams of traffic to websites or blogs without spending hours of their time or tons of cash, sign up now for your free ecourse.
Summary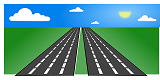 Article Name
Free ecourse on Traffic Tactics for your website
Description
Discover top traffic tips for your website, for more visitors and customers.
Author