Fun Frugal Family Activities This Summer
Learn how to have fun with the family even on a budget.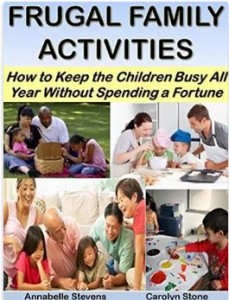 It can be difficult to find cheap things to do to keep the whole family occupied, but the family that plays together stays together. Be honest with your children about what you can afford and be realistic about your budget. Then try to make the most of what you have, without wishing for what you don't.
Here are a few ways to accomplish this:
Clean out your closets, garage and attic.
Start your new family fun initiative by starting to make the most of what you already have. The first step is to start cleaning out all of the lesser used areas of the house where older items have probably been put and then forgotten all about. You will probably uncover a wealth of items that you have not used in years. These can include toys, games, clothes the children have outgrown, and more.
Start enjoying the games that you find, and sort through any items that you really don't want any longer. You can then have a yard sale, sell them on eBay, or donate them to a charity like the Salvation Army. Get a receipt for your donations and deduct the amount you donate in goods from your taxes at the end of the year. They have a list of the values of a variety of items at their website, and the kinds of items they accept. Be sure to get a receipt, and then apply the savings and your earnings to your entertainment fund.
Make the most of the sporting gear you own.
In the process of cleaning out these areas, pool together all of the sporting goods you own. In many cases you might have forgotten all about those bats, balls and other items. Play baseball or softball as a family, shoot hoops, get on those inline skates, and so on. If you really don't want the item any longer, or the children have outgrown them, then either sell them or donate them to charity as well.
Rent or stream exercise DVDs from Netflix.
Most people think of Netflix for their movies, but they also have great workout DVDs you can rent and try as a family. They have everything from bellydancing to kickboxing and Bollywood style work outs, so browse their selection and try a few. You will get fit and have fun at the same time.
Get out the bikes.
Biking is a great form of exercise that most families love. You can pack a food and water into each person's backpack and head for a local park or bike path. Don't forget the sunscreen. Even a ride around the block or through the neighborhood can be great if you do it together as a family. Make sure everyone has a properly-fitting bike helmet. If any of the children have outgrown any of theirs, look in the local charity shop to see if you can find one in the right size.
Don't eat out, eat outside.
One of the big expenses many families incur is eating out or buying take out. Cooking at home can be a fun activity and you don't have to feel deprived either. In the summer, you can have a barbecue and eat outside in your backyard. If you live in an apartment, head to your local park or the beach and use one of the barbecue pits there. Have a picnic in the park any time, with your own homemade sandwiches and salads. You will get out in the fresh air and the change of scenery will do you good.
Turn your kitchen into a delicious deli.
Look at the price per pound for sliced turkey versus an entire roast turkey or chicken. Also compare costs for other items like roast beef and ham. If your family eats a lot of sandwiches and relies on cold cuts to fill them, consider buying a meat slicer to make your own.
You can cook up a roast beef Sunday night for the whole family to have as a hot meal, then slice the rest up for sandwiches or your own homemade TV dinners. The meat slicer will allow you to adjust for thickness or thinness. Just be careful removing the very sharp blade to wash it after each use and never let the children use it. But they can help in putting together great sandwiches and TV dinners.
Also have little deli-style treats on hand such as pickles, olives and good quality mayonnaise and mustard, and a healthy bread. Your sandwiches will be far more tasty and interesting than the ones you buy in the deli that come on soggy white rolls, and be far less full of sodium, nitrites and other preservatives and fillers that they pump into sliced meats and convenience foods.
You can live well even on a tight budget, and have fun at the same time, if everyone in the family takes a positive attitude and decides to make the most of all that you do have. Frugal family fun is easy when you work together as a team for a great day and a more prosperous tomorrow thanks to your smart spending.
FURTHER READING
Saving Money This Summer: How to Enjoy Frugal Family-Friendly Fun (More for Less Guides Book 18)
Frugal Family Activities: How to Keep the Children Busy All Year Without Spending a Fortune (More for Less Guides Book 13)
Outdoor Fitness Fun for the Whole Family: A Guide to Helping Your Family Stay Fit in Spring and Summer (Health Matters)
Summer Fitness Fun for the Whole Family: Basics for Beginners (Health Matters Book 7)
How to Beat the Summer Heat: A Family Guide to Having Fun and Staying Safe This Summer (Health Matters)
Summary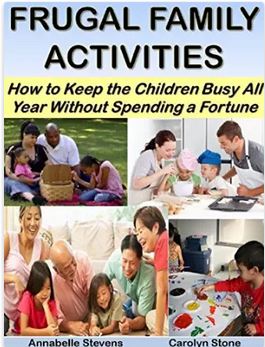 Article Name
Fun Frugal Family Activities This Summer
Description
Discover a range of ways to have fun this summer without spending a fortune.
Author