Giving and Getting Reviews to Grow Your Business, Part 1
Reviews are one way to create content in your niche without spending a lot of time. They can also be a great way to position yourself as an expert in your niche.
And no, we are not talking about writing reviews of your own products and stuffing your Amazon listings with them. We are also not talking about reviewing and recommending items you do not use yourself, or which might damage your reputation online by being associated with the item. We are talking giving, and also getting reviews of products you are selling online as an affiliate, and as a business owner. In this series of articles, we will be discussing the easiest ways to give and get reviews in order to grow your business and increase your profits.
Affiliate Marketing
Affiliate income is easy to make online if you know how. It is ideal for even complete beginners to online marketing and only common sense, to help you pay for your new site or blog, and the time and effort you are spending on it, as you build a real online business.
No matter what niche you are working in, there are sure to be a range of affiliate products you will be able to sell, though not all will sell very well. So if for any reason your links are not converting, one way to boost sales is to write an honest review of the item.
The Essential Elements of a Useful Review
A useful review designed to help others in your niche should have the following elements:
Name of the item
The author or creator of the item, if known
Details on where to buy the item, and if you are selling as an affiliate, your link to the item
The price, if you think your readers need to be warned about it because it is high, or because it is so low and the item is therefore of very good value
A star rating, with 1 being lowest, 5 being the highest on most review sites.
Purpose of the item, its features and benefits described briefly and clearly
What it does well, the pros
What it could do better, for the sake of honesty and balance in your review, the cons
Who will benefit from it, that is, the intended audience
Some background information to put the review into context. In other words, who are you, and what makes you qualified to judge the item in question.
Most of these elements do not require any explanation, and many of them will already be set up for you, at least in part, at sites like Amazon, GoodReads, or other consumer sites that encourage reviews.  But the last two are amongst the most essential elements of any good review if it is going to be useful to others even as it enhances your professional reputation online as someone in the know in your niche.
Some of the bestselling products for sale are created with a clear niche and specific audience in mind. Think of books, for example. Two of the bestselling genres of fiction are romance, with about 55% of the market of all fiction books sold, and mystery and thrillers, with about 29% of the market. Therefore, authors who write for these genres have a much better chance of getting published, or succeeding if they selfpublish, than those who are writing, say, teen fiction or literary fiction.
Within each of these genres are subgenres or subniches. In romance, for instance, there is historical, sweet, inspirational, suspense, and paranormal romance. Within mystery and thrillers, there are so called cozy mysteries, without too much blood and guts, to police procedurals, with every detail of the killings and postmortem results. There are legal thrillers, espionage thrillers and so on.
So the first thing to consider when writing the review is not only the niche but the subniche that would be most interested in the item.  Not everyone loves gore or legal proceedings, after all. Those who favor the cozy armchair detective type mysteries would therefore appreciate warnings if there are a lot of blood and guts in a particular book.
The packaging of the book, such as the cover and book description, also known as the blurb, should make the niche or subniche clear, but this is not always the case. The title too should be clear, but this is also not always the case. So two of the things you could comment on would include whether or not the title and item description matches the content, or whether there are some interesting surprises, good or bad, that the name and description do not prepare the user for.
Readers will often start to buy by author, because author names have become like brands these days. If you pick up an Agatha Christie or Stephen King or Nora Roberts novel, for example, you pretty much know what you are going to get.
Nora Roberts also got rebranded under another name, J. D. Robb, for the thrillers she began to write several years ago, so as not to confuse readers in the marketplace. If you buy a Harlequin novel, or a Tor book, you know that the names of these publishers are almost synonymous with a particular genre, romance and science fiction and fantasy respectively. Within Harlequin there are certain lines, such as Desire, Luna and Rogue Angel, for modern romance, fantasy romance and thriller romance respectively. Again, these lines are a clue as to what a reader can expect if they buy a book from it.
If you do decide to create products and services in more than one niche, you might end up with more than one pen name for your brand, or more than one line, for this very reason. You are trying to give your intended consumer all the right signals in order to give them the confidence to buy the right item in the niche they are interested in.
Now that we understand the basics of a good review, niche marketing within publishing, and branding, in the next part of this series, we will look at nonfiction niche marketing and providing context when you are creating a useful review.
Free Download: Checklist for Writing a Good Review as an Affiliate

Summary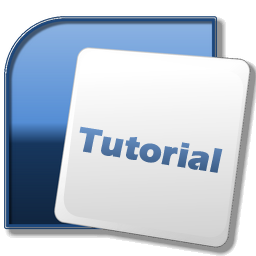 Article Name
Giving and Getting Reviews to Grow Your Business, Part 1
Description
Discover the best ways to give and get reviews in order to earn more money online. In Part 1, we look at the essential elements of a good review
Author