Giving and Getting Reviews to Grow Your Business, Part 4
In the second part of this series, we discussed what to say in reviews, and in the third part, what NOT to say in reviews, in order to maintain a decent market for information products and respect real writers and honest publishers who are trying to create the kinds of products and services that can really help others gain the kind of information and skills they need to make a difference in their lives
In the third part we also talked about how giving reviews can be one of the most effective ways to not only sell as an affiliate, but conduct the kind of market research within a niche that will help  you start creating your own profitable niche related products and services.
Keep track of all your reviewed items on a worksheet, along with your affiliate links, and you will be able to market more efficiently, while planning your own products you will not just get commission for, but 100% of the profits from. Here are the links to the free downloads again in case you did not get them in the last part of this tutorial.
Free downloads: Reviews Worksheet in xlsx format
Reviews Worksheet in csv format
Creating your own products and services in your niche can be easy once you have studied a few of them and used them as your inspiration to go one better. When you are first starting out, you might have to settle for selling at a lower price, until your name starts to get established in your niche. But if you offer high quality at a low price, you will very quickly start to stand out.
Commissions are great, but there is nothing better than being able to keep 100% of the profits for yourself, and perhaps even to get your own affiliates all marketing your products and services for you in exchange for a commission. You can use what you learn as an affiliate to help your own affiliates succeed online, so everyone wins.
Other common review errors to avoid include:
"It wasn't advanced enough for me," in a book that has the word beginner in the title. If it says beginner and you are not a beginner, then you are not the intended audience for the book and should write the review for the benefit of those who are beginners.
"I expected it to be about X but it was about Y," even though there was nothing about X in the title, description, or free preview of the book that would make anyone think it would be about X.
"I wanted more information," or, "I expected it to be exhaustive on the topic," when the book clearly tells you it is only X pages long, or Y words in length.
"Very good, detailed information," but then there are only 1 or 2 stars.  The positive words do not match the negative star rating.
"I have already done all that the guide for beginners says, and it works, so I did not get any new insights." And they give it low stars.  If it works, great! If you are not a beginner, then the book is not intended for you, clearly.
"Waste of time." What, not a single word in the book was useful in any way? That may be true of some of the copy and paste items coming out of content farms, but if the person is obviously a real author or creator, they and the potential readers of the book or buyers of the item deserve more respect.
"You can find the same information on the Internet, so the book had no insights." This reviewer would rather pay attention to anyone else on the Internet than to an established author in their field who has enough skill and expertise to write a book about the subject? And guess what, a lot of authors do actually blog and have their own sites, to give a sample of the kinds of things they write about in their books.  Again, a book is different from random content on the Internet and a book should therefore be valued as such.
Two other issues to avoid when writing a review are bias and factual errors. The first is easy to fall into if we have strong personal opinions we feel are challenged by the item in question but have little place in a balanced review.  We can remember one reviewer screaming about religious issues in relation to a cookbook for Mardi Gras, with HER opinions on the Catholic Church. Mardi Gras is the Tuesday before the start of Lent. Some people have parties and cook special recipes for Mardi Gras in New Orleans.  Lent and Mardi Gras and Cajun and Creole cooking are not matters of opinion, they are facts of life for some people, so bias has no role in such a review.
As for factual errors, your review should reflect what is actually in the book, "The book only talks about medicines and surgery, and Big Pharma," is not really a valid comment if the book in question is  actually 16 chapters long, with only 1 chapter on medicines and only 1 on surgery. There is obvious bias in this so called review as well, which most people should be able to spot, especially if only 1 star is given.  However, the star ratings are what are most immediately visible when someone is searching for something on Amazon or at other sites.
We can see from these examples that some of them might be genuinely biased or blinkered, but others are clearly just scam reviews with low star ratings designed to lower the overall rating of the book, in order to do damage to the sales of the product.  This is not the way you should treat any products of your competitors. You also need to be prepared to get these kinds of fake reviews once you start to create your own products and services, so it is good to be prepared for this sort of unprofessional nonsense.
It can be very frustrating to work hard to produce your own products and then get zapped by t unfair so called reviews which are posted by rival authors and publishers, and that in most cases bear little  or no resemblance to the work you have done and final product you have created.
It can be even tougher when you are working hard to get reviews from real customers, such as through giving free samples away in the hopes of getting a review. Worst of all is when others are clearly stuffing their listings with fake 5 star reviews of their own work from multiple accounts, plus every friend and family member and their dog.
Some of these unprofessional authors and publishers will even be dumb enough to actually try to sell their own book within their supposed review, listing a title that is supposed to be better than the one they are reviewing.
If this happens at Amazon, you will usually be able to get them to take it down, but in some cases, it might be a lot tougher.  Other issues with reviews have to do with comments about Amazon, or third party sellers.  "Did not come on time," or, "loads too slowly on my Kindle" are not really fair comments to make on a product page if they come with a low star that is going to damage the overall rating of the book.  If it is an Amazon issue, they should take down the review.
If you suspect the review is fake, you might not be able to get it taken down, but you and others can comment on reviews that seem fraudulent. First of all, get a context for any reviewer, even if they give one in their review.  For example, if all their reviews are low, they are not a person easily pleased.
If the other reviews in their account are about apps for kids, vampire books or dog collars, and they are all 5 star and yours is one star, either they are really not a very educated person with regard to your topic or they have a hidden agenda, such as trying to sell their own book.  If there are few or no other reviews in their account, this would also be highly suspicious and indicate a possible hidden agenda.
So what is an honest product creators supposed to do in the face of so much dishonest, foolish or just plain unprofessional conduct online? The first is to be an honest, intelligent and professional reviewer and business owner in your own reviews.
If you yourself have any major issue with any product you plan to review, rather than posting it on a public forum for all the world to see, why not first start by contacting customer service, or the creator of the item?
For example, imagine you are an affiliate reviewing a good product, but one that has some issues with it. You can ditch the review, blast the item and get no sales, or contact them, tell them what the issues are, and say you would like to review and recommend the item but cannot do so until these items are fixed. If they care about their product and company, they will make the fixes. If they are just out for a fast buck and do not bother, promote something else.
When you get reviews yourself and they are not as good as you hope, check to see if it is a fraud the way we have discussed above.  If it seems to be a genuine review from a real person, then ask yourself:
+Is there anything in the review I can learn from to help me create a better product?
+Is there any truth in anything they are saying?
+If yes, what can I do to fix things?
+If no, what are their motives in saying what they do?  You can, after all, give constructive criticism without being insulting or dismissive. Or just plain incorrect about what is in the book and what isn't.
It is great to get 5 star reviews. It is terrible to get fake and unfair low star reviews.  But every review you write can be a teaching moment for others, and every review you receive can be a teaching moment for you IF there is any kernel or nugget of truthful, constructive criticism that can help you be a better writer, content creator, or product creator.
Use your reviews, not as a weapon, but a tool to edify, to build, as the word edify means, not to tear down or destroy, to mislead or deceive.  Hold yourself accountable to a high standard of integrity in reviewing and in doing business online and in the content you create, even if these seem like old fashioned ideas that few people seem to care about on the Internet these days.
Finally, remember reviews are not all about your product at the end of the day, but about the reviewer too. As the character Jimmy says to Clive Owen in the 1990s popular TV series Chancer, "Opinions are like buttocks. Everyone has them, but you do not necessarily want to go around airing them in public all the time." To which we here in our marketing group add, "Or shoving them in everyone else's faces."
And in the words of most wise old grandma's, "If you do not have anything nice to say, then don't say it."
If the item is not great, note it down in your spreadsheet of items you have reviewed, with date, price, link to it, comments on it, such as pros and cons, and your star ratings.  Above all, make notes on what you could do to create an even better product, and take action to follow through and build your own niche related business in no time using the power of reviews.
Once you create your own products, encourage your customers to write reviews and give testimonials, to help you sell more products. Bad reviews, unfair ones, and also fake ones will most likely come with the territory once you are in business, but encouraging your happy customers to leave reviews will usually outnumber the negative ones.
Most intelligent and discerning customers will understand the value of knowledge and expertise, but it always helps to educate them about what makes a good review and why there is no such thing as free content on the Internet. Running your business online will take patience and persistence, so use all the shortcuts you can take to:
+market as an affiliate successfully
+add content to your site
+research the market for your niche
+create useful products for your niche
+promote your products and business
+enhance your expertise in your niche
Giving reviews and getting reviews are among the easiest and briefest ways to help with all of these tasks and accomplish your business goals.
FURTHER READING
Affiliate Marketing Success Secrets: Free Ecourse
Affiliate Marketing Success Even Without a Website
How to Research a Niche for Online Marketing
Market Research for Information Product Creation: A Step-by-Step Guide
Summary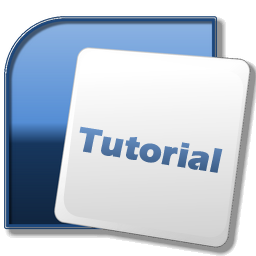 Article Name
Giving and Getting Reviews to Grow Your Business, Part 4
Description
Discover the best ways to give and get reviews in order to earn more money online. In Part 4, we discuss creating your own products and getting reviews from others to help build your business.
Author