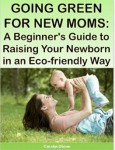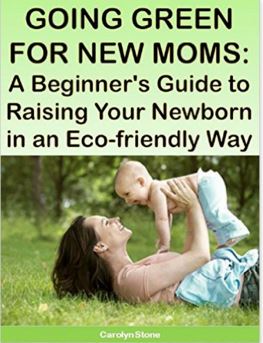 Going Green for New Moms: A Beginner's Guide to Raising Your Newborn in an Eco-friendly Way
Becoming a new mother is one of the most exciting and life-changing events for any woman. It can also have a major impact upon the environment in a variety of ways that most new moms don't even stop to think about until confronted with constant consumption and mountains of waste.
In this guide, the author highlights the major challenges for a new mother who is concerned about green issues and wants to reduce the environmental impact of their infant.
From natural childbirth to breastfeeding, diapering to decorating the nursery, this guide is designed to help new moms actively participate in the 3Rs: reduce, reuse, recycle.
Becoming a new mother can be challenging at the best of times, but if your budget is tight, these ideas can not only help you reduce your carbon footprint, they can also save you money.
Having a new baby in the house can be expensive, with all sorts of hidden costs prospective parents are unaware of until it is too late. At the first news of a new baby on the way, many people use it as an excuse for a spending spree and then wish they had bought more practical things. Many others wish they had spent less because they had no idea how much a tiny little baby could consume each week.
What does an infant really need? And how can you provide it safely, cleanly, greenly, and economically?
If you are expecting, or the mother of an infant and concerned about the waste you are generating every day destined for the landfills, now is the time to use this guide to start going green as a new mom.
++
Word Count=19,700
++
BUY NOW or read more with Kindle Unlimited
===
TABLE OF CONTENTS
WHAT'S IN THE GUIDE
INTRODUCTION
CH 1: NATURAL CHILDBIRTH IS BETTER FOR MOM AND BABY
CH 2: HOW DIFFICULT IS BREASTFEEDING, REALLY?
CH 3: 10 QUICK BREASTFEEDING SUCCESS TIPS
CH 4: DEALING WITH MORE MYTHS ABOUT BREASTFEEDING
CH 5: FOUR WAYS TO AVOID BREASTFEEDING CHALLENGES
CH 6: AVOIDING AND TREATING PLUGGED DUCTS AND MASTITIS
CH 7: BREASTFEEDING AND POSTPARTUM DEPRESSION
CH 8: DEALING WITH VARIOUS ATTITUDES REGARDING BREASTFEEDING
CH 9: BREASTFEEDING PRODUCTS
CH 10: BREASTFEEDING THE OLDER CHILD, AND WEANING
CH 11: DISPOSABLE VERSUS CLOTH DIAPERS
CH 12: NATURAL WAYS TO DEAL WITH DIAPER RASH
CH 13: THE HIDDEN DANGERS IN BABY PRODUCTS
CH 14: NATURAL BABY TOYS
CH 15: AN INTRODUCTION TO ELIMINATION COMMUNICATION
CONCLUSION
FURTHER READING
APPENDIX 1: BABY WEARING
APPENDIX 2: PRODUCT REVIEW 1
APPENDIX 3: PRODUCT REVIEW 2
APPENDIX 4: PRODUCT REVIEW 3
APPENDIX 5: PRODUCT REVIEW 4
APPENDIX 6: PRODUCT REVIEW 5
RESOURCES
=====
ABOUT THE AUTHOR
Carolyn Stone is one of the author of more than 100 health and self-help titles.
BUY NOW or read more with Kindle Unlimited
Summary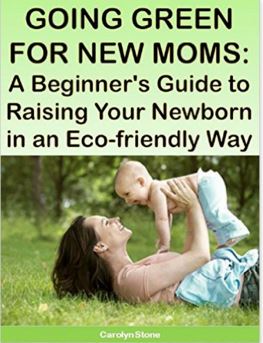 Author Rating





Product Name
Price
Product Availability