Green Mothers: How to Raise Your Child More Naturally
If your child is a toddler or above, discover easy ways to raise them more greenly and naturally.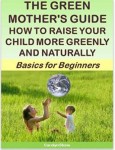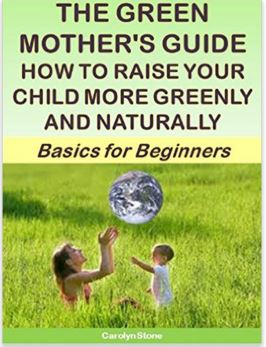 The Green Mother's Guide – How to Raise Your Child More Greenly and Naturally: Basics for Beginners
In this guide, the author of the popular Green Matters series outlines some of the most important choices you will make with regard to raising your child in a more environmentally friendly manner. These choices will range from breastfeeding and the all-key decisions as to when to wean and the issue of disposable versus cloth diapers versus 'elimination communication' (E.C.), and show you how to raise a happy and healthy baby in a greener way.
Discover how to make your own healthy baby products, potty train your child the natural way, and see how a green lifestyle has far wider-reaching implications than simply how much you recycle and whether or not you drive a hybrid car.
A more holistic and integrated green lifestyle will also encompass how you discipline and school your child, where you go on vacation, and the best ways to help your child develop a healthy respect for nature. You will also learn how to get your toddlers, tweens and teens actively involved in green issues, so that you can have a greener family starting today.
Mothers have the most power when it comes to shopping, spending and saving. Going green can not only save the planet, but save you money too. If you are interested in going more green in your family, now is the time to make the most of your budget and efforts and learn more today about your choices as a green mother.
++
Buy Now:  Green Mother's Guide: How to Raise a Child More Greenly and Naturally (Green Matters)
++
Word Count=28,300
=====
TABLE OF CONTENTS
WHAT'S IN THIS GUIDE
INTRODUCTION
CHAPTER 1: HOW TO RAISE A CHILD MORE GREENLY
CHAPTER 2: THE BENEFITS OF BREASTFEEDING YOUR CHILD
CHAPTER 3: GREENER BABY PRODUCTS
CHAPTER 4: GREEN DIAPERING AND TOILETING
CHAPTER 5: GETTING STARTED WITH ELIMINATION COMMUNICATION
CHAPTER 6: DEALING WITH CONVENTIONAL PARENTING ADVICE
CHAPTER 7: ARE DAIRY PRODUCTS REALLY GOOD FOR US?
CHAPTER 8: DEALING WITH DISCIPLINE IN A HOLISTIC WAY
CHAPTER 9: GENTLE DISCIPLINE FOR THE OLDER CHILD
CHAPTER 10: DEALING WITH A CHILD'S NATURE DEFICIT DISORDER
CHAPTER 11: TEACHING YOUR CHILDREN TO RESPECT THE ENVIRONMENT
CHAPTER 12: IT ACTUALLY IS EASY TO BE GREEN
CHAPTER 13: CREATING A CHILDREN'S GARDEN
CHAPTER 14: ENTERTAINING KIDS WITHOUT ELECTRONIC GADGETS
CHAPTER 15: GREEN FAMILIES AND HOMESCHOOLING
CONCLUSION
Plus Appendices and Resources
=====
ABOUT THE AUTHOR
Carolyn Stone is the author of more than one hundred health and self-help titles designed to help people transform their lives personally and professionally.
Buy Now:  Green Mother's Guide: How to Raise a Child More Greenly and Naturally (Green Matters)
View Our Other Green Matters guides:
Summary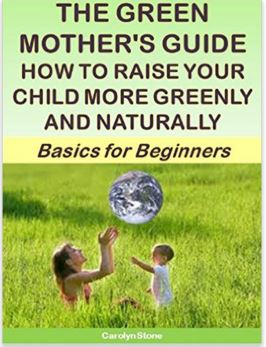 Author Rating





Product Name
Green Mothers: How to Raise Your Child More Naturally
Price
Product Availability