Healthy Make Ahead and Freeze Muffins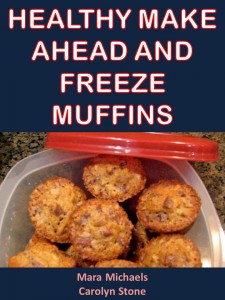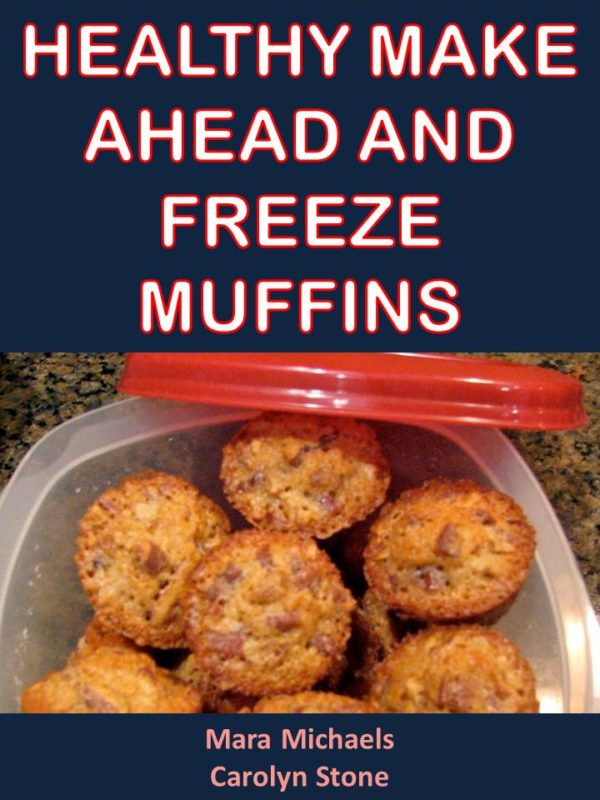 The holidays are coming! But if you aren't much of a cook, the last thing you might want to think about is menu planning. Luckily, thanks to make ahead and freeze muffins, feeding your family well and cheaply has never been easier. Muffins are perfect for any meal or snack you need to serve them during the day, especially when they are out of school. Use gluten-free flour, and egg substitute, and you have muffins anyone can eat, even those with gluten issues, vegetarians or vegans.
Make ahead and freeze muffins are a great way to create tempting meals for even the pickiest eaters in your family. Discover 30 recipes plus variations for healthy make ahead muffins that can be baked, frozen, then thawed and eaten any time.
Make ahead muffins are perfect for breakfast. Each family member can grab one as head out the door to work or school.  Pop it into a brown bag lunch as a welcome change from sandwiches. For dinner, reheat and serve with vegetables and salad.  These muffins are healthy but tasty, and will tempt even the fussiest appetites.
Muffins are ideal for snacks and desserts. There is nothing better than the peace of mind you get from knowing exactly what is in the food you are serving (especially if anyone has allergies) and the pride in being able to serve great meals for pennies on the dollar compared with the cost of fast food or bakery-bought items.
Healthy eating does not have to be dull or taste like cardboard.  Your children will think they are eating cupcakes as you serve these made from scratch muffins as a snack, dessert, or meal.
You will be amazed at all the uses for these muffins, from as tasty treats when they get home from school, to a healthy alternative to cupcakes at special occasions, and more. Baking them in attractive cupcake papers will make them even more appealing, and also make cleaning up a breeze.
Stock your freezer before the holidays or school vacations, and never worry again about what to feed the children when they are home, or what they might be eating behind your back. They won't even think aboutfast food or takeaway as they dig into delicious dinners in minutes, with dessert too thanks to these handy muffins.
From Spicy Apple Muffins to Raspberry Streusel Muffins, Morning Mocha Muffins to Chicken and Swiss Cheese Muffins, you will find a range of recipes for every meal and occasion, and every eating lifestyle, including vegetarian options, and gluten-free depending on the flours you choose to use.
If you are looking to feed your family for less and spend more quality time with them, use this guide to get started on the road to more nutritious eating without having to slave in the kitchen for hours every night. These make-ahead and freeze muffins will help you serve quick, cheap but nutritious meals any time that are sure to please and will soon become new family favorites. Download this guide and you will soon be well on your way to filling your freezer with a range of meals today.
Word Count=9,950
Recipe Count=30 recipes, plus variations
NOTE- all of our guides are available through Kindle Unlimited-Millions of books each month for one low price.

Buy or Read Now: Healthy Make Ahead and Freeze Muffins (Food Matters)
=====
Eat Better For Less Guides=Quick and easy healthy eating at home to help stretch your budget.
TABLE OF CONTENTS
INTRODUCTION
HOW TO FREEZE MUFFINS WELL
BREAKFAST MUFFINS
HEALTHY AND HEARTY MUFFINS ANY TIME
MUFFIN MEALS
DESSERT MUFFINS
CONCLUSION
FURTHER READING
NOTE- all of our guides are available through Kindle Unlimited-Millions of books each month for one low price.

Buy or Read Now: Healthy Make Ahead and Freeze Muffins (Food Matters)
=====
ABOUT THE AUTHORS
Mara Michaels and. Carolyn Stone are the authors of more than 100 cookbooks and health and self-help titles.
Summary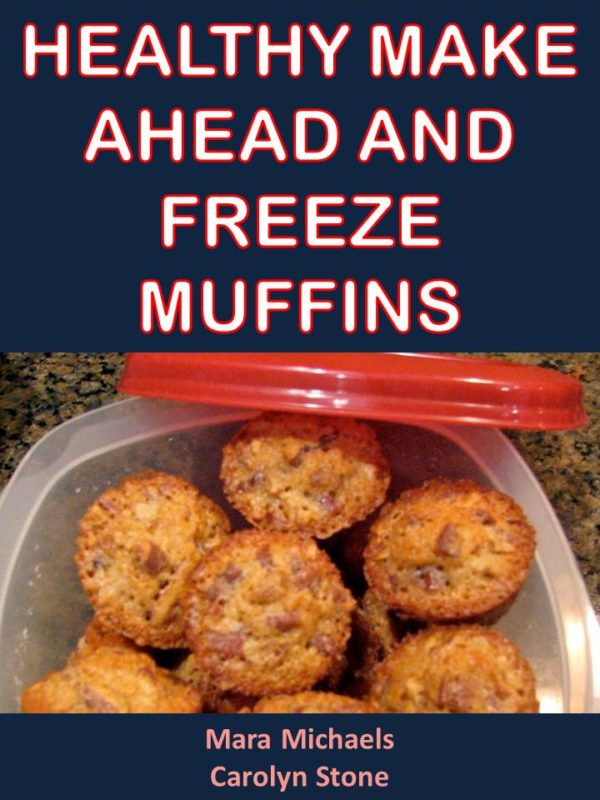 Author Rating





Product Name
Healthy Make Ahead and Freeze Muffins
Price
Product Availability