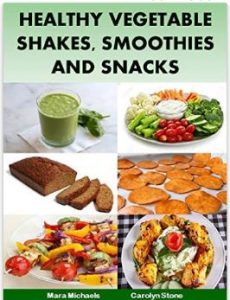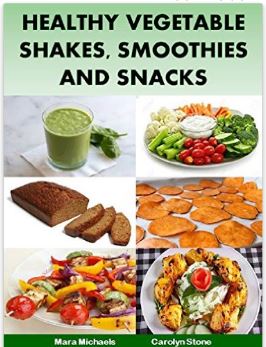 All of us know that vegetables are good for us, but with our busy schedules, who has time to eat properly? We are supposed to eat a rainbow of vegetables on our Food Plate every day, but how is it possible to get all of the servings that the USDA recommends?
We want our children to have the best nutrition, but how can we ever get them to eat their vegetables when fast food is all around them and they go for looks and sweetness rather than what is really healthy for them?
In this guide to healthy vegetable shakes, smoothies and snacks, you can solve all these problems and more with great tasting vegetable-based drinks and meals that are quick and easy to prepare, with something to suit every taste.
Children will love the Squash and Spice Shake, Carrot Custard Casserole, and Vegetable Raisin Dip. For great nutrition on the go, try the Gazpacho Cooler or Summer Garden Salad Smoothie. Just blend, pour into a travel mug, and head out for your busy day with a great shake packed full of vegetable goodness.
From stir-fry to fondue, frittatas to salads and homemade 'fries', you will find a range of fast and easy meals that can be made in minutes to fill even the fussiest eater with delicious homemade vegetable goodness.
If you struggle every meal time to try to get your children to eat their vegetables, these 35 recipes for vegetable-based drinks, snacks, and dinners will help end this battle once and for all and have everyone in the family eagerly asking for more.
Word count = 8,600
+++
Buy Now or read more with Kindle Unlimited: Healthy Vegetable Shakes, Smoothies and Snacks (Food Matters)Healthy Vegetable Shakes, Smoothies and Snacks (Food Matters)
Summary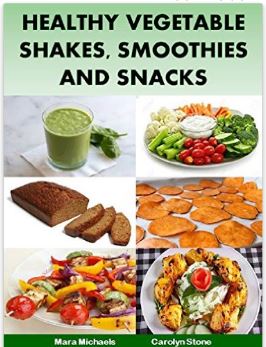 Author Rating





Product Name
Healthy Vegetable Shakes, Smoothies and Snacks
Price
Product Availability