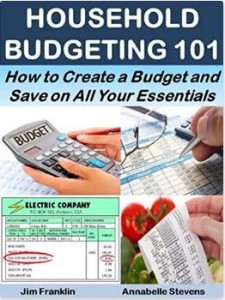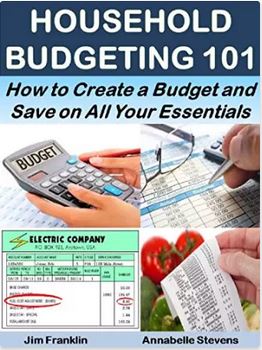 Household Budgeting 101: How to Create a Budget and Save on All Your Essentials: Basics for Beginners (Money Matters Book 24)
Struggling to make ends meet? You're not alone. Studies have shown that fewer than 60% of all US households have a budget in place. Yet a budget can be one of the most effective finance tools you can ever use.
Budgeting is the most important skill you can learn in order to keep your personal and household finances in order. Budgeting allows you to manage your money to make sure you don't overspend, run up debt, and ruin your credit rating. Living within your budget means the money you have left over at the end of each month can then be used for savings and even investing for your future financial goals, such as 529 accounts for your children to go to college, and a 401k for your retirement.
From essentials such as your rent or mortgage and utilities, to food, car payments and insurance, learn how to create a budget line by line to help you get the most value from your dollar and discover how to how to save money on everything in your budget.
If you are tired of constantly feeling as though you are struggling to make ends meet, it's time to create a budget and learn the best ways to save on everything you buy. Discover how insurance can help protect your wealth or even grow it, ways to live better for less, smart spending strategies, and much more.
Download this guide now, use the worksheets to get organized, and start living a life with less financial stress and more financial security and satisfaction. Start taking the action steps in this guide today in order to begin building a better financial future for your family with every smart saving decision you make.
++
WORD COUNT=77,839
++
BUY NOW: Household Budgeting 101: How to Create a Budget and Save on All Your Essentials: Basics for Beginners (Money Matters Book 24)
+++
TABLE OF CONTENTS
WHAT'S IN THIS GUIDE
ABOUT THE AUTHORS INTRODUCTION
CHAPTER 1: BUDGETING EFFECTIVELY TO SAVE MORE MONEY
CHAPTER 2: CREATING AND FINE-TUNING YOUR BUDGET
CHAPTER 3: ESSENTIAL EXPENSES
CHAPTER 4: SAVING ON GROCERIES
CHAPTER 5: IMPORTANT EXPENSES
CHAPTER 6: DEALING WITH CREDIT CARD DEBT
CHAPTER 7: DEALING WITH STUDENT LOAN DEBT
CHAPTER 8: SMART SAVING AND INVESTING
CHAPTER 9: SAVING ON INSURANCE
CHAPTER 10: SAVING ON YOUR DISCRETIONARY EXPENSES
CHAPTER 11: SAVING ON ENTERTAINMENT
CHAPTER 12: SAVING ON VACATION EXPENSES
CHAPTER 13: SAVING ON DAILY INCIDENTALS
CHAPTER 14: TALKING TO YOUR FAMILY ABOUT MONEY MATTERS
CHAPTER 15: BUDGETING FOR MAJOR LIFE CHANGES
CONCLUSION
APPENDIX: YOUR BUDGET WORKSHEETS
FURTHER READING
+++
ABOUT THE AUTHORS
Jim Franklin has been an independent financial consultant for almost 20 years. Annabelle Stevens is a life coach. They are the authors of more than 40 self-help guides designed to help readers transform their lives.
BUY NOW: Household Budgeting 101: How to Create a Budget and Save on All Your Essentials: Basics for Beginners (Money Matters Book 24)
Summary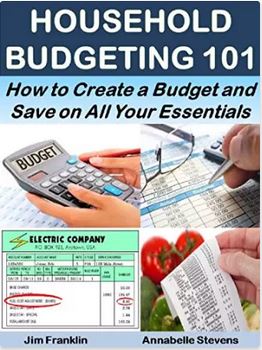 Author Rating





Product Name
Household Budgeting 101: How to Create a Budget and Save on All Your Essentials: Basics for Beginners
Price
Product Availability