How to Become a Do-It-Yourself Mom: A Guide for Simple Home Decorating Ideas for Smart Women
You don't need to be an expert handyman to tackle many of the tasks that arise day to day when you can do-it-yourself.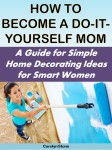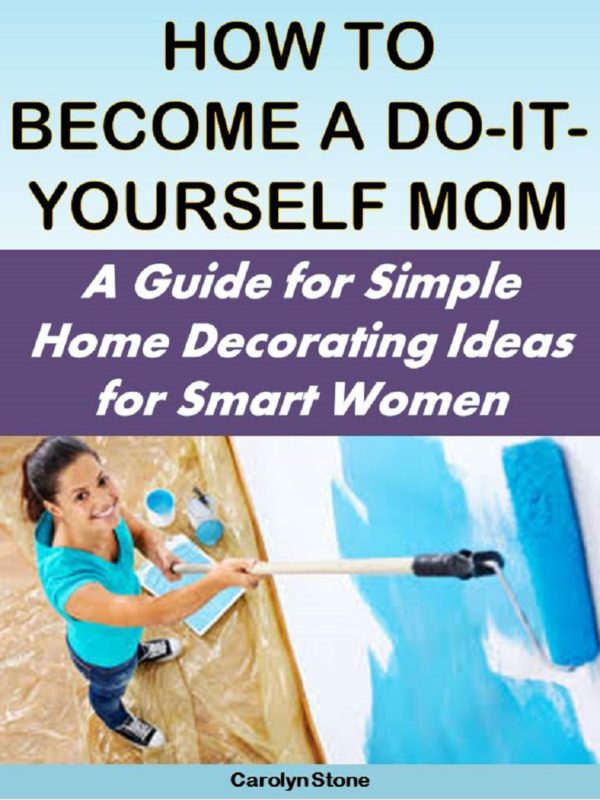 Modern living is all about living well on a budget. Why pay more if you don't have to?  This is particularly true when it comes to home decorating and home repair. You don't need to be an expert handyman to tackle many of the tasks that arise day to day when you are living in an apartment or house.
In this guide, the author offers suggestions as to how even busy moms and professional women can get started with great Do It Yourself (DIY) projects to repair or beautify your home.
From painting to papering, re-upholstering to tiling, you can modernize, refurbish and renew your home, creating a whole new look and feel to a room, and adding value to your greatest investment: the home you own.
No matter where you live, or what your budget, your home can become your palace once you are armed with your own tool kit and the knowledge needed to tackle the tasks on your to do list.
Nag no more. Why wait for your partner to perform a particular chore, when you can do it yourself? If you are a single gal, why pay a pro a small fortune for simple jobs a smart woman like you can easily manage yourself?
Successful DIY is all about being willing to learn and put in a bit of effort. If you are eager to improve the appearance of your home as you go about doing your spring-cleaning, or getting ready for the holidays, you can get started today.
Discover the best ways to start on simple DIY projects that don't need to cost a lot, but can all add up to impressive results once you know how. Save money and cross off all the chores on your to do list, and feel the great sense of accomplishment that comes with becoming a smart do-it-yourself mom and creating a lovely home that will impress any guest.
Word Count=14,200
=====
TABLE OF CONTENTS
WHAT'S IN THIS GUIDE
INTRODUCTION
CHAPTER 1: PAINTING YOUR HOME YOURSELF
CHAPTER 2: REFURBISHING YOUR UPHOLSTERY
CHAPTER 3: UPDATING YOUR FIXTURES
CHAPTER 4: HOW TO DEAL WITH WALLPAPER
CHAPTER 5: HOW TO DEAL WITH CHAIR RAILS AND CROWN MOLDINGS
CHAPTER 6: HOW TO USE TILE TO TRANSFORM YOUR HOME
CHAPTER 7: EXTERIOR PROJECTS FOR DIY MOMS
CHAPTER 8: HELPFUL HINTS FROM EXPERIENCED DIY MOMS
CHAPTER 9: ORGANIZING YOUR PROJECTS: TURNING YOUR FANTASY HOME INTO A REALITY
CONCLUSION
FURTHER READING
=====
ABOUT THE AUTHOR
Carolyn Stone is one of the main editors and writers for the Guru-Goddess.com website, by women, for women, about women, and the author of over four dozen health and self-help titles.
Summary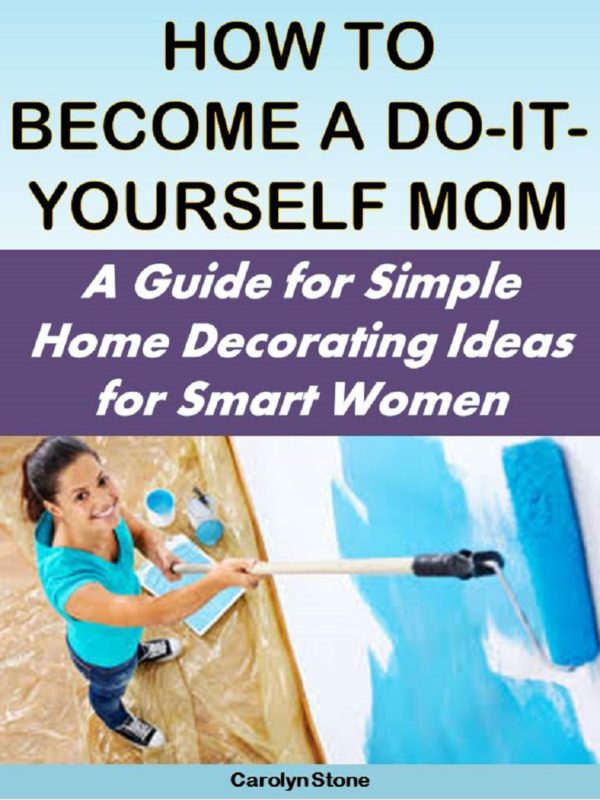 Author Rating





Brand Name
Product Name
How to Become a Do-It-Yourself Mom: A Guide for Simple Home Decorating Ideas for Smart Women
Price
Product Availability