How to Care for Your Skin and Reduce the Signs of Aging
Discover the best ways to take care of your skin to keep it looking great no matter what your age.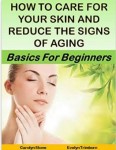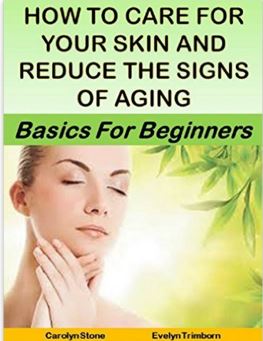 Skin care products are a multi-billion dollar industry, with anti-aging creams in particular a growing section on store shelves. Do these often very expensive products do all that they claim, or are they simply treating the surface of your skin, but not getting down to the root of the health of your skin?
In this guide, the authors outline the anatomy of your skin, and many of the common causes for changes in your skin, which often have nothing to do with the few surface layers of skin that might appear wrinkled. Deep changes in the body and skin tissue are usually the cause of many skin issues, from allergies and diabetes to our diet and how it is linked to acne, dry skin, and crow's feet.
Protection from the harmful rays of the sun, special skin care in winter, and an effective daily cleansing routine are three other ways that you can transform your skin from dull and lifeless to radiantly healthy. Best of all, in many cases, your transformation can come about through simple natural ingredients that you probably already have in your pantry.
Learn how your skin care routine should change with the seasons due to the particular challenges of winter, spring, summer and fall.
Gorgeous skin does not have to come out of an expensive bottle or jar, or require endless exorbitant trips to the spa for so-called miracle creams and cures. Learn how to care for your skin and reduce the signs of aging starting today with guidance to improving your appearance and the health and beauty of your skin inside and out.
Word  Count=18,800 Words
=====
Buy Now
—
TABLE OF CONTENTS
INTRODUCTION
CHAPTER 1: THE ANATOMY OF YOUR SKIN
CHAPTER 2: REASONS FOR CHANGES IN YOUR SKIN
CHAPTER 3: REDUCING THE DAMAGE TO YOUR SKIN
CONCLUSION
APPENDIX 1: CHOOSING SUNBLOCK OR SUNSCREEN
APPENDIX 2: NATURAL REMEDIES FOR SUNBURN
APPENDIX 3: HOW TO TREAT A HEAT RASH
APPENDIX 4: HOW TO GROW AND USE ALOE VERA AT HOME
APPENDIX 5: HOW TO TALK TO YOUR TEEN ABOUT SUN BED DANGERS
APPENDIX 6: EVERYDAY HABITS TO AVOID THAT MAY AGE YOUR SKIN
APPENDIX 7: THE BENEFITS OF BLACK SEED OIL FOR YOUR SKIN
APPENDIX 8: BEING CAREFUL WITH COSMETICS AND AROMATHERAPY OILS
APPENDIX 9: YOUR ACNE PREVENTION CHECKLIST
APPENDIX 10: YOUR STOP SMOKING CHECKLIST
=====
The authors have written more than 100 health and self-help guides designed to help readers transform their lives.
Summary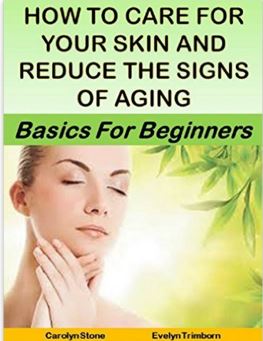 Author Rating





Brand Name
Product Name
How to Care for Your Skin and Reduce the Signs of Aging: Basics for Beginners
Price
Product Availability