How to Find Out Your Credit Score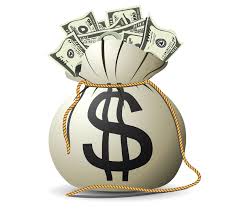 With all the commercials on television and the Internet, everyone seems to know how to get their free credit report these days, but what about your credit score? It's great to see the information on the report, and make corrections as needed, but what most of us want to know is the actual credit score that banks and other institutions use to determine if we'll get the credit we desire.
One thing to keep in mind is that the true, 'official' credit score is only available through Fair Isaac, the originator of the FICO score (Fair Isaac and Company). All other scores are estimations meant to simulate your FICO score. Fair Isaac won't release their formula, so everything else is merely a good guess.
At this time, the FICO score is used by 96% of banks and financial institutions, so it is important to know your score if you want to get a loan, a lower rate of interest on credit cards, a good deal on a mortgage, and so on.
Some banks are now allowing you to see your score for free when you log into your online banking account. In some cases, credit card companies are also providing the information when you log on to make a payment. But if you are not getting your credit score free from any of those locations, here are a couple of other suggestions.
You can obtain credit scores through these venues:
1. CreditKarma.com. Credit Karma will allow you to see your score and track it over time, along with your financial data.
Other services to check out include Quizzle and Credit Sesame. They give one of the three scores, your Experian score.
2. Credit monitoring services. These services typically provide all 3 credit scores and either all 3 credit reports or an all inclusive credit report that compiles all the credit reports into a single report.
* These services are typically about $20 a month, but most come with a free trial, usually 7 days. Again, these are not the FICO scores that most banks use, but the individual scores of each of the credit bureaus.
* Some examples of these services would be www.creditreport.com and www.gofreecredit.com.
3.  FICO scores.
If you want to see the real thing  rather than one number from one of the services, or an estimate of your score, go to www.myfico.com. They have 4 different services at different price ranges, including a regular monitoring service.
A smart solution is to get your free scores and track them over time. Periodically, get your FICO scores and see how well the estimated values are tracking with the 'real' scores.  Use the tried and tested strategies for improving your score, such as paying down debt and staying out of debt, and see how it will start to climb.
Your credit score can have a major impact on your financial future in ways most people are not aware of until they get into trouble.  For example, these days, many employers check credit scores to determine whether or not to even give you a job! A difference of 100 points in your credit score can also mean a difference of many thousands of dollars in additional interest charges over the years, for example, if you take out a mortgage. The low interest rates they try to lure you into the bank with are only for the people with the best credit scores, even though they are the ones who are likely to be least needy in terms of a good deal.
If you have not checked your credit score recently, add it to your to do list and monitor it each month. Once you boost your credit score, you can even ask the credit card companies to lower your interest rates, to pay down your debt even faster if you have any, and improve your credit score even more.
FURTHER READING
How To Improve Your Credit Score Effectively
Summary
Article Name
How to Find Out Your Credit Score
Description
Discover a range of ways to find out your credit score and monitor it, for a better financial future.
Author