How to Increase Your Profits Through Outsourcing: Free Up Your Time as an Executive to Boost Your Business Revenue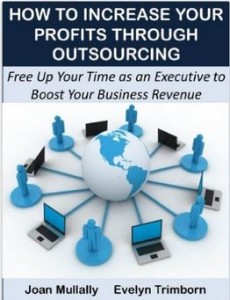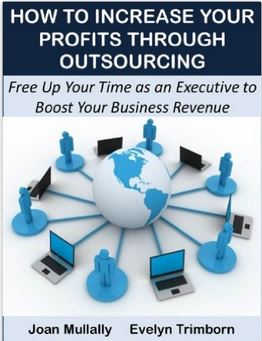 *** Are you concentrating on revenue generation, or stuck in the daily grind in your business? Free yourself from your most tedious chores to take your profits to a whole new level. ***
Everyone is looking for a way to earn more money in this economy.  What if you could free up your time and an executive to focus on boosting your profits?
You can do all that and MORE if you outsource strategically. This handy guide takes you through the world of outsourcing, from what it is and is not, to how to get started outsourcing many of the day-to-day business tasks bogging down your time and flattening your profits.
Outsource these daily chores to boost your business. Free your focus to move forward with more strategic planning, profit generation, product creation and other entrepreneurial opportunities.
In this guide, you will learn:
+ The difference between outsourced workers and employees
+ How to decide what tasks to outsource, and which to keep in-house
+ How to start thinking more like an executive and CEO, even if you are a sole proprietor at the moment
+ How to take your business to the next level financially and professionally through strategic outsourcing
and much more.
Download this guide today and you will also get a checklist of Action Steps to help you outsource your business tasks and important projects successfully.
Running your own business these days is more competitive than ever. Work smarter, not harder by learning how to outsource strategically in your business. Free up your time so you can take your business and profits to the next level starting today.
Word Count=11,900
=====
TABLE OF CONTENTS
WHAT'S IN THIS GUIDE
INTRODUCTION
CHAPTER 1: WHY OUTSOURCING CAN HELP YOU AND YOUR BUSINESS SURVIVE, AND THRIVE
CHAPTER 2: WHAT IS THE DIFFERENCE BETWEEN AN OUTSOURCED CONTRACTOR AND AN EMPLOYEE?
CHAPTER 3: TYPES OF OUTSOURCING
CONCLUSION
ACTION STEPS
=====
ABOUT THE AUTHORS
The authors have written a range of step-by-step business guides to help Internet marketers and small business owners work smarter, not harder.
They are also frequent contributors to a number of popular blogs, including technology-leadership.com and insidersecretscorp.com. They are two of the founders of Accent Marketing Group, Inc. You can read more on marketing and other business matters at AccentMarketingGroupInc.com.
Buy Now: HOW TO INCREASE YOUR PROFITS THROUGH OUTSOURCING: Free Up Your Time as an Executive to Boost Your Business Revenue (Business Basics)
Summary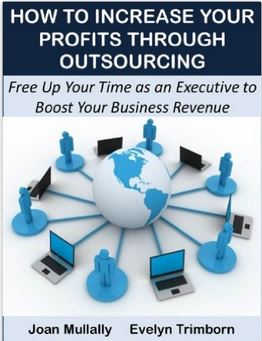 Author Rating





Brand Name
Product Name
How to Increase Your Profits Through Outsourcing: Free Up Your Time as an Executive to Boost Your Business Revenue
Price
Product Availability