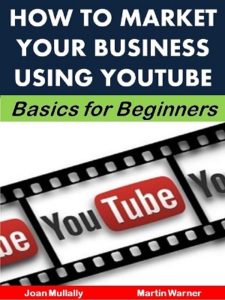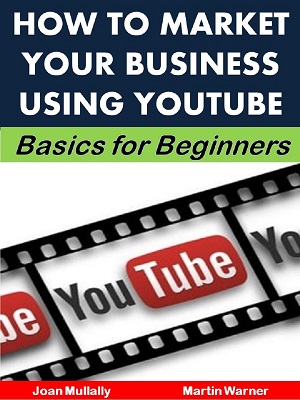 How to Market Your Business Using YouTube Guide
YouTube is the most popular video sharing website in the world, and amongst the top 5 most popular sites along with Google and Facebook. Owned by Google, YouTube can be a powerful marketing tool for showcasing your products and services, and building awareness of your brand.
If you aren't already marketing using video, and posting your videos on YouTube, you're leaving money on the table for your competitors to grab.
In this guide, you will learn:
+Why video marketing is essential for any modern business
+Why YouTube is the best place to share your videos
+How to set up a free account
+How to upload your first video
+How to read your traffic reports
+How to monetize your videos through the YouTube ad network
and much more.
Follow the step by step illustrations so you don't have to spend hours trying to figure out what to do. Get top hints and tips on how to make more video more discoverable, for more traffic, sales and profits.
You will also learn how to:
+promote
+optimize
+enhance
+leverage the power of YouTube's marketing tools for video
for your videos easily, even if you are a complete beginner.
Discover the best ways to integrate your new video marketing into your overall marketing plan and set up new campaign goals.
If you want to avoid making costly mistakes and wasting time and effort as you get started on YouTube, download this guide now and start building a powerful video presence online today with the help of YouTube.
Word count=9,511
BUY NOW OR READ MORE WITH KINDLE UNLIMITED
=====
TABLE OF CONTENTS
WHAT'S IN THIS GUIDE
INTRODUCTION
CHAPTER 1: CREATE AND SET UP YOUR ACCOUNT
CHAPTER 2: GETTING TO KNOW THE YOUTUBE VIEWER
CHAPTER 3: ANALYZING YOUR COMPETITION ON YOUTUBE
CHAPTER 4: UPLOAD AND OPTIMIZE YOUR VIDEO
CHAPTER 5: PROMOTING YOUR VIDEOS
CHAPTER 6: USING THE VIDEO MANAGER
CHAPTER 7: TOP TIPS FOR SUCCESS ON YOUTUBE
CONCLUSION
APPENDIX 1: VIDEO MARKETING WITH YOUTUBE CHECKLIST
FURTHER READING
BUY NOW OR READ MORE WITH KINDLE UNLIMITED
=====
ABOUT THE AUTHORS
Joan Mullally and Martin Warner are the authors of more than 160 small business and marketing guides and courses designed to help readers gain the skills they need to succeed.
—Begin Code—

Jogena's eBook Directory – Your one-stop ebook spot!
—End Code—
Summary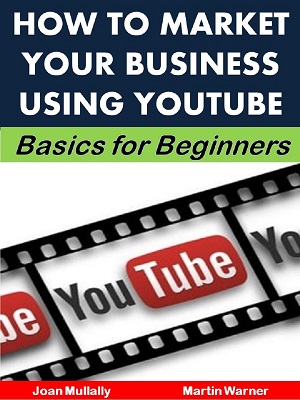 Author Rating





Eternal Spiral Books
Product Name
How to Market Your Business Using YouTube
Price
Product Availability