How to Research a Niche for Online Profits
Learn the best ways to discover if a niche is profitable BEFORE you spend a lot of time and money on it.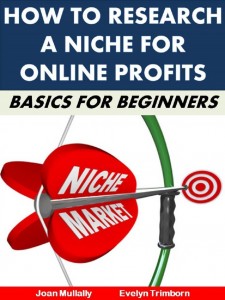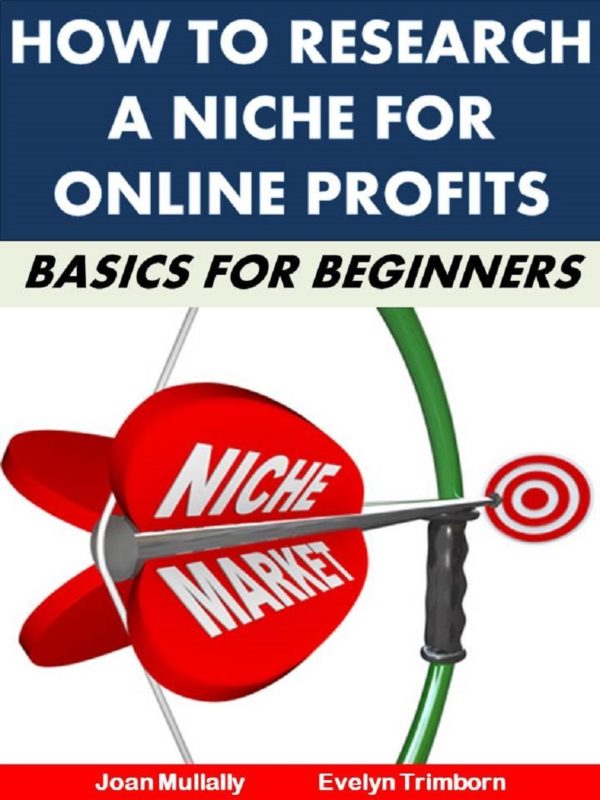 The Internet abounds with websites that started out with a great idea and then just fizzled. Why? Often it is because the business owner did not know how to research a niche to be sure they could make online profits.
Niche research does take time and effort, but it can show you a wealth of profitable opportunities if you know how to use the data correctly. In this guide, the authors take you through the process of how to choose a niche, and how to research a niche in order to determine if there is an eager audience of paying customers already looking for the kinds of products, services and solutions you as an online business owner would like to provide.
As you research a niche, you will learn how to profile your ideal customer, where to locate them and how to create impressive offers that will convert them from browsers into buyers.
You will also learn how to use your competition and create the right products and offerings for your loyal customers, to make even more money from your niche marketing efforts. Discover niche research tools that will give you a competitive edge, and how to analyze all the research on your niche as you gather it, in order to build a business, or move on to an even more profitable niche.
The guide also includes a step-by-step action plan, a detailed checklist to be sure you know your niche thoroughly, and a list of common niche marketing mistakes you will want to avoid at all costs.
If you are eager to start your own online business but want to avoid the website elephants' graveyard, learn how to research a niche for online profits and lay a solid foundation that can help your business thrive.
++++++
Word Count=30,198
Buy Now or Read More with Kindle Unlimited: How to Research a Niche For Online Profits>
=====
TABLE OF CONTENTS
INTRODUCTION
CH 1:  CHOOSING A NICHE
CH 2:  NICHE RESEARCH: GETTING STARTED
CH 3:  FINDING YOUR IDEAL CUSTOMER
CH 4:  RELATIONSHIP BUILDING IN YOUR NICHE
CH 5:  STARTING YOUR NICHE RESEARCH
CH 6:  OTHER WAYS TO RESEARCH YOUR PROPOSED NICHE
CH 7:  AVOIDING THE BIGGEST NICHE RESEARCH MISTAKES
CH 8:  USING NICHE TOOLS
CH 9:  GOOGLE ADWORDS KEYWORD TOOL
CH 10:  SIMPLE GOOGLE SEARCH
CH 11:  LEARNING MORE ABOUT YOUR COMPETITION
CH 12:  RESEARCHING YOUR COMPETITION'S DEMOGRAPHICS
CH 13:  KEEPING AN EYE ON EMERGING NICHES
CONCLUSION
Checklists
NICHE RESEARCH STEP BY STEP
NICHE RESEARCH ACTION PLAN
NICHE RESEARCH CHECKLIST
AVOIDING NICHE RESEARCH MISTAKES
=====
ABOUT THE AUTHORS
Joan Mullally and Evelyn Trimborn are the authors of more than 100  guides on a variety of topics related  marketing, online marketing and running a small business.
Buy Now or Read More with Kindle Unlimited: How to Research a Niche For Online Profits>
Summary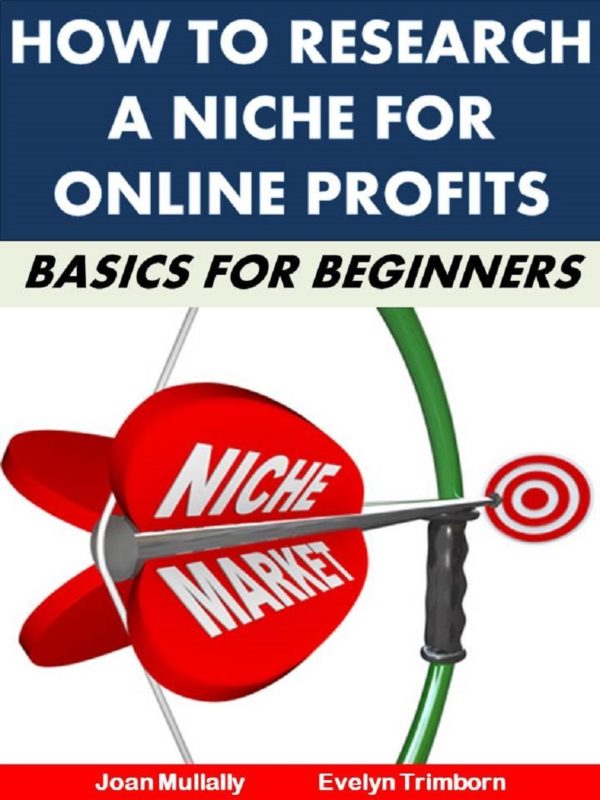 Author Rating





Product Name
How to Research a Niche for Online Profits
Price
Product Availability