How to Start a Successful Direct Sales Business: Basics for Beginners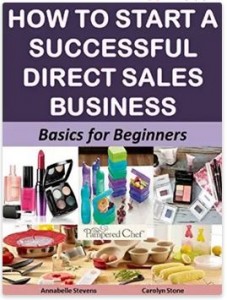 How to Start a Successful Direct Sales Business: Basics for Beginners (Business Matters)
Direct sales is a $132.5 billion industry, with over 87 million sales representatives all over the world selling high-quality products that have become household names. If you have ever heard of Avon or Tupperware, you will know that direct sales can be a fun and successful way to make money in your spare time.
Christmas and the other end of the year holidays are coming-this is the perfect time to cash in by earning commission on everything your customers buy for themselves and as gifts for all the people on their lists.
In this guide, top marketers Annabelle Stevens and Carolyn Stone give you the secrets to their success in the direct sales world. You will learn:
* How to choose the right company to work for
* How to get started organizing your direct sales business
* How to convey confidence to sell well in any setting
* How to manage your time efficiently
* How to set up a productive home office to run your business efficiently
* How to set realistic income targets every month and reach or even exceed them.
You will also discover:
* How to start marketing your direct sales business online and offline
* How to throw a successful party every time, for even more profits
* How to find hosts and hostesses for your direct sales events
* How to locate further resources to support your direct sales business, including tax information
* How to recruit and lead a winning direct sales team, for even more profits.
If you are interested in starting your own business in order to earn extra income and even gain financial freedom and become self-employed, use How to Start a Successful Direct Sales Business to help you begin achieving your goals today
BUY NOW: How to Market Your Direct Sales Business Effectively: Basics for Beginners (Marketing Matters)
.
+++
Word Count=20,000
=====
TABLE OF CONTENTS
WHAT'S IN THIS GUIDE
INTRODUCTION
CHAPTER 1: HOW TO GET STARTED WITH DIRECT SALES
CHAPTER 2: HOW TO ORGANIZE YOUR DIRECT SALES BUSINESS
CHAPTER 3: HOW TO BOOST YOUR CONFIDENCE
CHAPTER 4: HOW TO MARKET YOUR DIRECT SALES BUSINESS ONLINE AND OFFLINE
CHAPTER 5: HOW TO THROW A SUCCESSFUL DIRECT SALES PARTY
CHAPTER 6: HOW TO RECRUIT AND LEAD A WINNING TEAM
CONCLUSION
FURTHER READING AND RESOURCES
APPENDIX 1: DIRECT SALES PARTY GAMES
APPENDIX 2: HOW TO FIND YOUR FIRST DIRECT SELLING PARTY HOSTESS
APPENDIX 3: TAKING GOOD CARE OF YOUR DIRECT SELLING PARTY HOSTESS
CHECKLIST OF ACTION STEPS
=====
ABOUT THE AUTHORS
Annabelle Stevens and Carolyn Stone are the authors of more than 100 guides designed to help readers gain the skills they need to succeed.
How to Market Your Direct Sales Business Effectively: Basics for Beginners (Marketing Matters)
Summary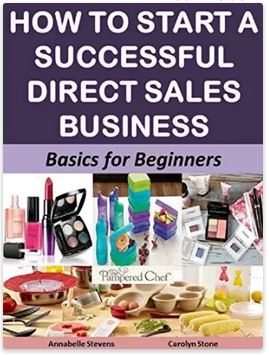 Author Rating





Product Name
How to Start a Successful Direct Sales Business: Basics for Beginners
Price
Product Availability