How to Start Using Tumblr to Market Your Business Online: Basics for Beginners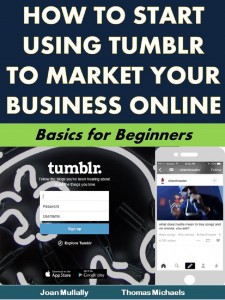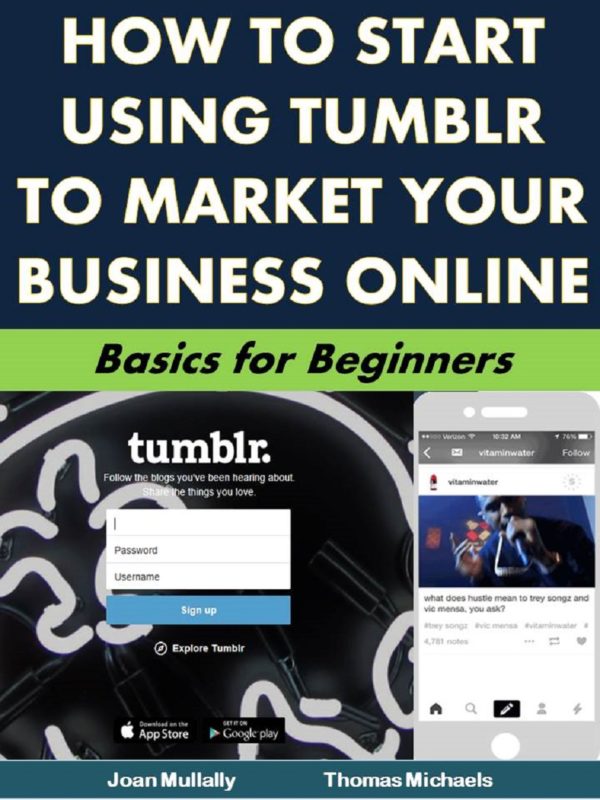 How to Start Using Tumblr to Market Your Business Online: Basics for Beginners
Tumblr™ is among the top 10 social networks in the world and one of the top 50 websites globally. Tumblr allows you to create content that is part blog, part social media, part multimedia, and all fun. With over 420 million users and more than 99 billion posts and a new owner, Yahoo!, Tumblr is rapidly becoming a marketing tool no savvy business owner will want to ignore.
Yet as with every social networking site you register for, there are several tricks to:
a-getting set up correctly on Tumblr
b-marketing your brand or business effectively
c-avoiding the most common mistakes in using Tumblr.
In this illustrated guide, popular marketing authors Joan Mullally and Thomas Michaels show beginners how to start using Tumblr effectively, from registering for the site to posting content that will extend the reach of your brand and help you gain followers who will be eager to see your latest content.
If you have been struggling to connect with people interested in your niche or business, discover to start marketing on Tumblr, including:
+how to register for Tumblr
+how to set up your account
+how to customize your account for marketing purposes
+what kinds of content you can post on Tumblr
+content guidelines and parameters on Tumblr
+10 steps to marketing success on Tumblr
In addition to illustrated instructions, you will also get a action steps on how to set up your account, best practices, and more.
If you have been looking to do more social network marketing but are not sure where to start, or want to go beyond your results at Facebook and Twitter, download this guide today and start marketing your business the Tumblr way.
BUY NOW: How to Start Using Tumblr to Market Your Business Online: Basics for Beginners
++++
Word Count=16,469
++++
TABLE OF CONTENTS
WHAT'S IN THIS GUIDE
ABOUT THE AUTHORS
INTRODUCTION
CHAPTER I: WHAT IS TUMBLR?
CHAPTER 2: WHY MARKET ON TUMBLR?
CHAPTER 3: WHAT'S A TUMBLR BLOG?
CHAPTER 4: HOW TO POST CONTENT ON YOUR TUMBLR BLOG
CHAPTER 5: 10 STEPS TO TUMBLR MARKETING SUCCESS
CONCLUSION
++++
ABOUT THE AUTHORS
Joan Mullally and Thomas Michaels are the authors of more than 100 step-by-step guides on a variety of topics related to finance, marketing, mobile marketing, and online marketing.
BUY NOW: How to Start Using Tumblr to Market Your Business Online: Basics for Beginners
Summary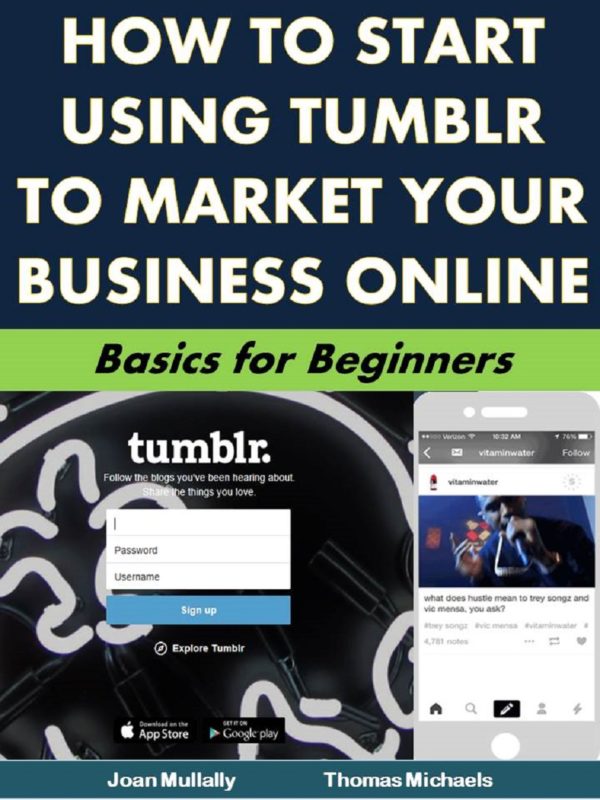 Author Rating





Product Name
How to Start Using Tumblr to Market Your Business Online: Basics for Beginners
Price
Product Availability