How to Use Tumblr to Market Your Business Effectively: Information for Intermediates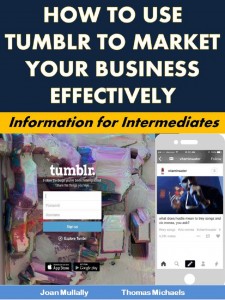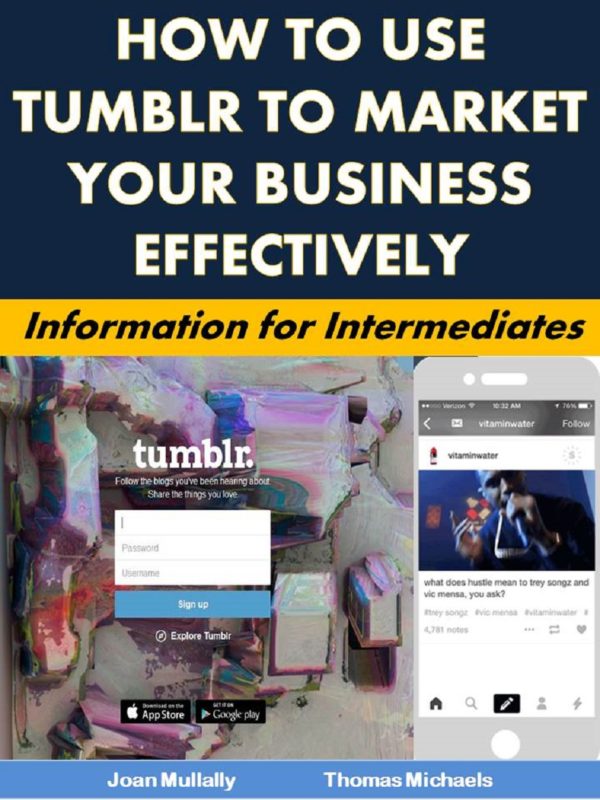 In these days of social media. the success of your online or offline business depends not only on the quality of traffic to your website, but how much social recognition and interaction your business can gain on each network. Google is not just looking for links to your site, but how long people stay on it and how much content they look at. In terms of social media, they are looking not just at the number of people following you and seeing your content, but how much they interact with it, such as Like, Comments, and Shares, which in Tumblr are termed re-blogs.
You can have the best business in the world with the greatest products, but if you don't give the right social impression on the networks, users will ignore you or unfollow you, and you will continue to struggle to get enough traffic, leads and sales to achieve the level of success you wish for in your business.
You might also have the best website or blog in the world, but if it isn't mobile-friendly, you can't cash in on Smartphone and tablet trends to connect with those in your niche who are potentially the most interested in all your business has to offer.
And if you are not on Tumblr, you are missing out on an invaluable free marketing opportunity at one of the top 10 social networks in the world, which is also one of the top 50 websites globally.
In this guide, you will discover how to:
+Position your online or offline business over Tumblr in the shortest time possible.
+Quickly and safely grow a huge army of potential clients or customers 100% targeted to your niche.
+Meaningfully interact with potential new customers to extend your brand reach and build relationships.
+Connect with existing customers in order to scale your business to a whole new level of success.
…and much more.
You will also learn how to:
+Tap into 'word of mouth' marketing opportunities through going viral on Tumblr
+Create easily high-quality content creation that can take your Tumblr blog to a whole new level through a range of tips and tricks
+Use the powerful Tumblr tools to help you market your business more effectively
+Apply a range effective strategies for increasing your number of followers safely, without getting time-wasters or getting your account banned.
…and much more.
You will also get a Tumblr mind map to use as a cheat sheet to succeed on Tumblr, a list of invaluable Tumblr resources, and more.
In this guide for intermediates, readers will discover the best ways to build on the foundation they have laid of starting and customizing their own Tumblr blog to boost your business. If you've been struggling to get more followers and traffic to your site, save time and frustration by using these success strategies to take your Tumblr blog to a whole new level.
BUY NOW: How to Use Tumblr to Market Your Business Effectively: Information for Intermediates
+++
Word Count=25,519
+++
TABLE OF CONTENTS
WHAT'S IN THIS GUIDE
ABOUT THE AUTHORS
INTRODUCTION
CHAPTER 1: TRACKING YOUR PROGRESS AND SETTING YOUR GOALS
CHAPTER 2: IMPORTANT TUMBLR TOOLS TO HELP YOU MARKET YOUR BUSINESS EFFECTIVELY
CHAPTER 3: KEEPING UP WITH CONTENT CREATION
CHAPTER 4: GENERATING LEADS USING TUMBLR
CHAPTER 5: EARNING PROFITS USING TUMBLR
CHAPTER 6: 10 TOP TIPS TO GAIN MORE FOLLOWERS ON TUMBLR
CONCLUSION
APPENDIX 1: TUMBLR SUCCESS CHECKLIST-25 TIPS
APPENDIX 2: YOUR TUMBLR MARKETING MIND MAP
++++
About the Authors
Joan Mullally and Thomas Michaels are the authors of more than 100 step-by-step guides on a variety of topics related to finance, marketing, mobile marketing, and online marketing.
BUY NOW: How to Use Tumblr to Market Your Business Effectively: Information for Intermediates
Summary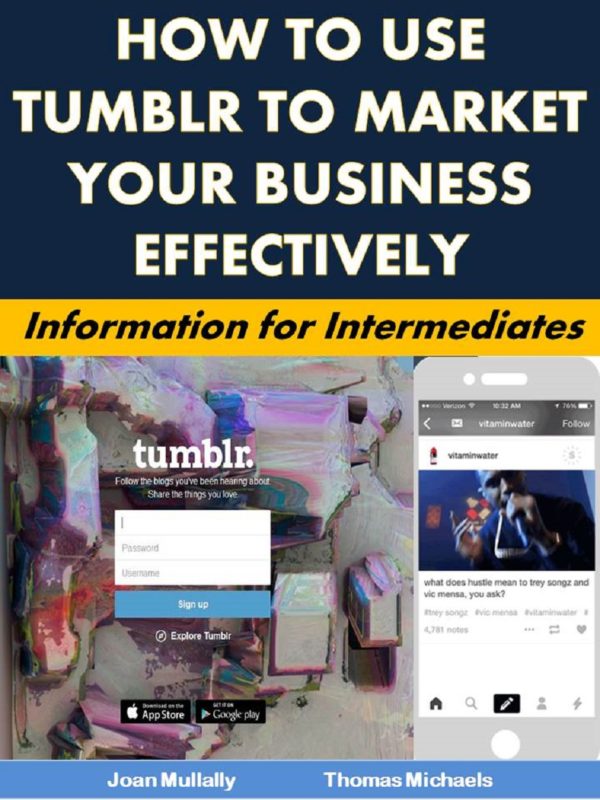 Author Rating





Product Name
How to Use Tumblr to Market Your Business Effectively: Information for Intermediates
Price
Product Availability