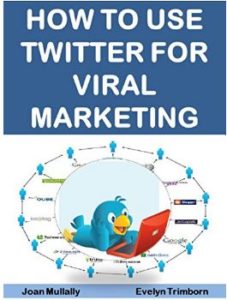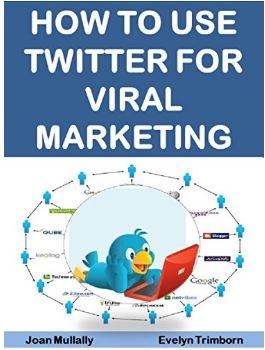 How to Use Twitter for Viral Marketing
Since its inception, Twitter has transformed from a fun social media tool for ordinary people to a powerful marketing platform for online businesses. It now gives online businesses unprecedented opportunities to go viral, that is, to harness the activities of Twitter users to spread the word about the products, services and special offers of a business.
In this comprehensive guide, the authors discuss how to get started on Twitter with a view to going viral. Even if you have never used Twitter before, understanding the main Twitter protocols and the habits of the people in the Twitterverse will help you lay the foundation for allowing your business to gain enough followers to start going viral.
This guide includes how to get started using Twitter through understanding the Twitter mindset, how to get retweeted, and the best ways to use FollowFriday Helper. You will also learn how to make the most of your Twitterfeed, and learn how to increase your followers and avoid the five deadly mistakes that would cause your followers to flee from you.
Discover the seven "Going Viral Rules" and how to apply them to your business. Learn how to assess Twitter sentiment, and the most effective ways to measure your success on Twitter. Find out more about terrific Twitter tools to track and test your campaigns and measure and monetize your marketing.
Several handy appendices are included to help you integrate your social media marketing efforts more effectively, plus checklists on top tips to implement, and top mistakes to avoid, when it comes to using Twitter for viral marketing.
Word Count=14,500

Buy Now or Read More with Kindle Unlimited
=====
TABLE OF CONTENTS
INTRODUCTION
THE SEVEN RULES OF GOING VIRAL ON TWITTER
GOING VIRAL RULE #1: CREATE TWEETS THAT ENGAGE THE EMOTIONS
GOING VIRAL RULE #2: CREATE TWEETS THAT REALLY STAND OUT
GOING VIRAL RULE #3: MAKE IT EASY FOR PEOPLE TO FOLLOW YOU
GOING VIRAL RULE #4: BUILD A DYNAMIC CUSTOMER RELATIONSHIP
GOING VIRAL RULE #5: INCREASE YOUR VIRAL POTENTIAL WITH SMART FOLLOWING
GOING VIRAL RULE #6: INCREASE YOUR VIRAL POTENTIAL WITH CONTESTS
GOING VIRAL RULE #7: DON'T FORGET TO ASK FOR THE RETWEET
CONCLUSION
APPENDIX 1: A LIST OF KEY TWITTERISMS
APPENDIX 2: HOW TO CONNECT YOUR TWITTER ACCOUNT TO FACEBOOK
APPENDIX 3: MARKET RESEARCH TOOLS FOR TWITTER FOR SMALL BUSINESSES
APPENDIX 4: TWEETIE FOR MAC
APPENDIX 5: HOW TWEETLATER CAN HELP YOU MANAGE YOUR "TWITTER TIME"
APPENDIX 6: TWITTER SUCCESS CHECKLIST
APPENDIX 7: COMMON MISTAKES TO AVOID ON TWITTER

Buy Now or Read More with Kindle Unlimited
=====
ABOUT THE AUTHORS
Joan Mullally is a top Internet marketer and publisher whose commonsense solutions help small businesses establish a presence on the internet successfully. Evelyn Trimborn is a freelance journalist on a wide variety of how-to subjects and is a popular contributor to blogs on small business and Internet marketing topics. They are the authors of more than 150 guides and courses designed to help readers gain the skills they need to succeed.
Summary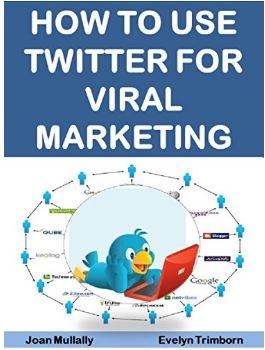 Author Rating





Eternal Spiral Books
Product Name
How to Use Twitter for Viral Marketing
Price
Product Availability