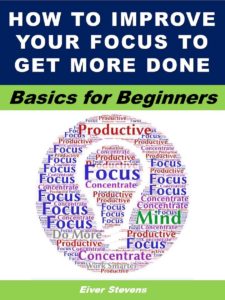 How to Improve Your Focus to Get More Done: Basics for Beginners
Focus is essential for accomplishing any task, particularly at work. However, we live in a perpetually distracted world full of Smartphones, email, social media, Internet, TV and more. While the Internet and other tools can be very useful, they can also be a continual distraction that eats up time and causes you to actually be less productive in the long run.
If you've been struggling to concentrate at work, school, or in your home life to get your jobs done, and done well, you could be having some issues with focus.
In this guide we will discuss what focuses, the things that rob you of focus, and simple ways you can improve your focus for better results. More focus means more things done and done well. This can often lead to a better career and home life without you feeling run ragged trying to do too many things at once.
If you've been falling prey to endless distractions and the myth of multitasking, download this guide now and see how you can improve your focus for greater success.
++
Word count=8,424 words
Buy or read more with Kindle Unlimited
++
Table of Contents
What's in This Guide
Introduction
Chapter 1: Why Focus is So Important for Success
Chapter 2: The Science Behind Focus
Chapter 3: 5 Ways That a Lack of Focus Can Sabotage Your Success
Chapter 4: Self-Assessment: Do You Need Help with Focus?
Chapter 5: Simple But Effective Ways to Improve Your Focus
Chapter 6: Multi-Tasking versus Focusing
Chapter 7: Tips for Decreasing Distractions at Work
Chapter 8: Tips for Improving Your Focus
Chapter 9: Exercise to Boost Your Focus
Chapter 10: 5 Handy Apps for Improving Your Focus
Conclusion
Further Reading
++
Buy or read more with Kindle Unlimited
++
About the Author
Eiver Stevens is a life coach and the author of more than a dozen guides and courses designed to help readers gain the skills they need to transform their lives and boost their success.
Summary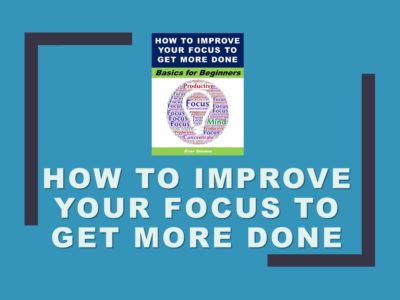 Author Rating





Product Name
How to Improve Your Focus to Get More Done
Price
Product Availability