Information Marketing Success: How to Make the Most of Your Online Content for Increased Traffic and Profits
Learn how to become a successful information marketer online with the help of this step-by-step guide.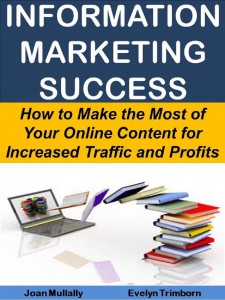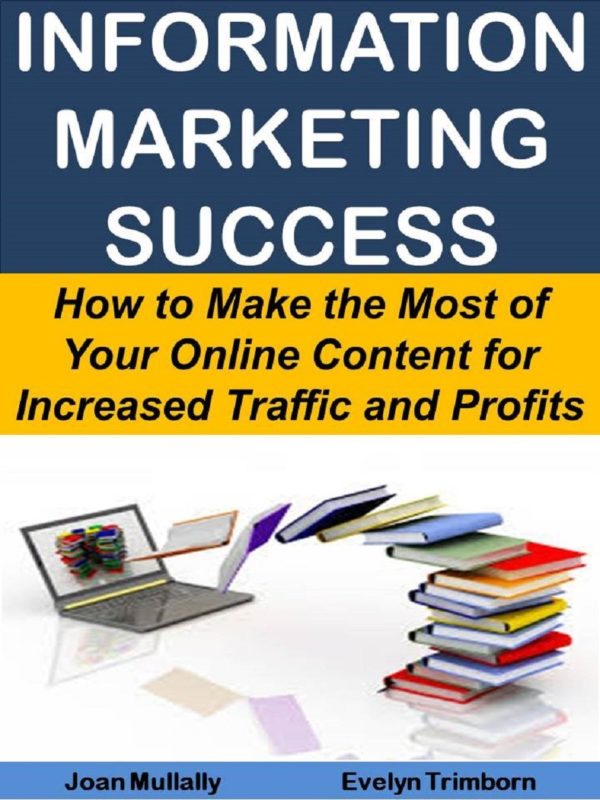 Nothing happens on the Internet without content, words on a website page or blog that helps drive traffic to your site to help you gain subscribers, paying customers, and a loyal audience interested in your niche.
But what if your content could do more than that, including:
+help you market your business
+create great products people will want to buy
+pack your email newsletter with fascinating tips and tricks
+fill your free or paid membership site with the kind of information in your niche that consumers can't get enough of
+form the foundation for a lucrative business coaching or life coaching program
+be used as free handouts for your high-paying coaching clients
If these sound like exactly the kind of money-making opportunities you have been looking for to boost your business, then this guide can help you start making the most of the content assets you have to create even more.
Learn what it means to start and run an information marketing empire online, and how to make the most of your content marketing efforts.
Information marketing is a multi-billion dollar industry, and growing, as more and more people turn to online education, and budding or established business people start to market their knowledge and skills in the form of ebooks, ecourses, and membership websites teaching users how to learn new and valuable skills, coaching programs and expert consultations.
If you are interested in starting a profitable online business, information marketing might be the best way to make the most of your knowledge, skills and experience, and run a digital business from the comfort of your own home.
If you already have an online business, but it is not performing as well as you would hope, or, you would like to grow additional revenue streams, information marketing can help you achieve both of these goals.
In this step-by step-guide, the popular Marketing Matters authors once again deliver a clear action plan for would-be information marketers, helping you make the most of your online content for increased traffic and more products, for more profits.
In this guide, you will learn what information marketing it, and what it can do for your existing business. If you do not yet have an online business, you will learn how to start creating an information empire and then using the content you create or acquire to marketing your business effectively.
Handy appendices show you how to use RSS feeds to get more content for your website, for less effort, how to create podcasts from your content, for audio content that can reach a whole new audience, how to write great headlines, press releases, sales letters and much more.
As always, step-by-step action plans are included to help get you started on launching your lucrative information empire as quickly as possible, for sales of both affiliate items, and even your own high-quality information products.
Word Count=43,400
Buy Now:  Information Marketing Success: How to Make the Most of Your Online Content for Increased Traffic and Profits 
Summary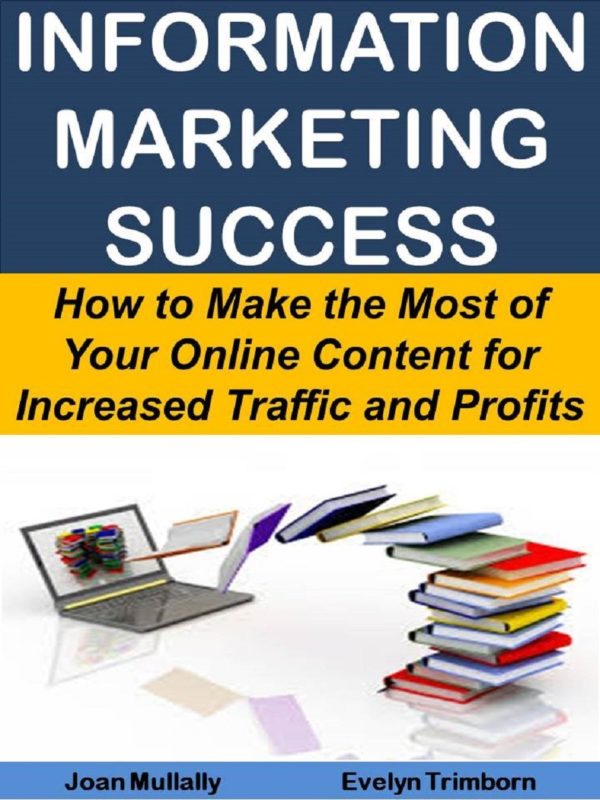 Author Rating





Product Name
Information Marketing Success: How to Make the Most of Your Online Content for Increased Traffic and Profits
Price
Product Availability