Nothing happens on the Internet without CONTENT. Most often, it will be the words on website page or blog post that helps drive traffic to your site. The content attracts search engines and people. This means your content can get discovered, and read by those interested in the niche you are working in. If they like what they see, you can gain subscribers, paying customers, and a loyal audience interested in your business and all of your products and services. They will also be eager to get their hands on each new product you create whenever you release one.
But what if your content could do more than that, including:
+help you market your business
+create great products people will want to buy
+pack your email newsletter with fascinating tips and tricks
+fill your free or paid membership site with the kind of information in your niche that consumers can't get enough of
+form the foundation for a lucrative business coaching or life coaching program
be used as free handouts for your high-paying coaching clients
If these sound like exactly the kind of money-making opportunities you have been looking for to boost your business, then it is time to learn more about becoming an information marketer and discovering a range of ways to 'spin' any content into exactly the kinds of articles, presentations, ecourses and more that the people interested in your niche will love.
FURTHER READING
Courses
Guides
How to Brand Your Online Business
How to Conduct Keyword Research for Online Profits
How to Research a Niche for Online Profits
How to Make Money Using Private Label Rights (PLR) Products
Summary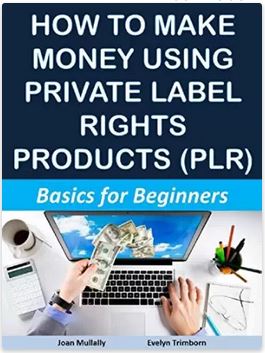 Article Name
Leverage your content for maximum profit
Description
Learn more about the best ways to make the most of your content online, for more sales and profits.
Author
Eternal Spiral Books