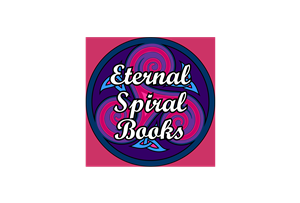 Eternal Spiral Books-a division of Accent Marketing Group, Inc.
1712 Pioneer Ave
Suite 1345
Cheyenne, WY 82001
Eternal Spiral Books Mission Statement
Information. Education. Transformation. Eternal Spiral Books publishes high-quality non-fiction designed to help readers become their best self and live their best lives.
Eternal Spiral Books Corporate History
Eternal Spiral Books was founded in Spring 2008 by a dedicated team of writers and marketers who wanted to offer quality non-fiction at a reasonable price. Each title is designed to help readers gain the skills they need to succeed.
Main topics include:
+health
+fitness
+small business
+marketing-online, offline, social media
+small business for beginners
+personal development/self-help
Eternal Spiral Books' typical market:
73% women, mainly aged between 35 and 54
27% men, mainly aged between 25 and 44
Based in the US, UK, Ireland, Canada and India
Principal Authors
Principal authors include:
+Joan Mullally-online marketing, small business. Joan has more than 30 years of teaching, 20 years of marketing and 20 years of consumer publishing in all formats, books, ebooks, magazines, newspapers, blogs and websites. Joan has written more than 80 how-to titles
+Carolyn Stone-has been a consumer health writer and continuing medical education writer and marketer for more than 20 years. She has more than 100 titles to her credit.
+Annabelle Stevens-Annabelle is a life coach who has worked in self-help and personal development for more than 20 years and is the author of 40 self-help guides. He is the author of more than 20 titles.
+Thomas Michaels-part of a new generation of online marketers and business writers
+Martin Warner-has worked for several Fortune 500 companies and is the go-to expert for new technologies here on the Eternal Spiral Books team. He is the author of more than 15 titles.
If you wish to contact any of our authors, drop us a line on our Contact Us page
Recent Press Releases