Meditation and Relaxation
Discover the benefits of meditation and relaxation for effective stress relief.
Life is full of situations that you react to by becoming stressed out. Modern life is filled with stress and everyone in the West complains how stressed they are. It can start to take its toll if you are not vigilant about finding ways to manage your stress.
There are 2 key ways to manage stress:
+Meditation
+Relaxation
In this guide, you will learn:
+what stress is
+what meditation is
+what the most effective relaxation techniques are
+how meditation and relaxation can both help you start living your best life and feeling better than ever before.
and much more.
If you've been feeling as though you're stuck in a pressure cooker about to explode, it's time to learn more about the many benefits of meditation and relaxation, starting today. Download your guide now and start on the path to less stress and more success.
+++
Word count=6,739

Buy Now or read more with Kindle Unlimited
+++
Table of Contents
What's in This Guide
Introduction
Chapter 1: What is stress?
Chapter 2: What is meditation?
Chapter 3: Meditation for beginners
Chapter 4: Relaxation techniques to try
Chapter 5: Hints and tips for successful meditation and relaxation
Chapter 6: Yoga Nidra meditation
Chapter 7: 30 ways to relax effectively
Conclusion
Further Reading
+++
Buy Now or read more with Kindle Unlimited
+++
About the Author
Eiver Stevens is a life coach and the author of more than a dozen guides and courses designed to give readers the skills they needs to live their best life.
Summary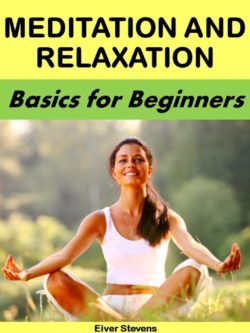 Author Rating





Product Name
Meditation and Relaxation
Price
Product Availability