It may sound too good to be true-making money online from the comfort of your own home, but trust us, all of us have been doing it for years and have earned money online in a range of ways. These days, we need to turn away more clients than we work with; that level of success does not happen overninight, however, so we all need to start somewhere. One or more of these opportunities could be right for you, depending on the niche or industry you are working in. Try one, try them all, to set up streams of income that can all add up to a river of revenue.
How to Start Working as a Successful Freelancer on the Internet
60 Top Tips for Successful Freelancing: Basics for Beginners (Business Matters)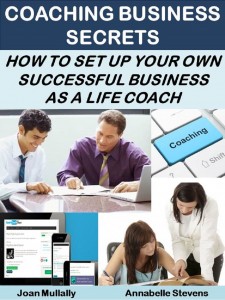 How to Make Money Online as an Affiliate Marketer Even Without a Website: Basics for Beginners (Marketing Matters Book 40)
How to Start a Successful Direct Sales Business
Coaching Business Secrets: How to Set Up Your Own Successful Business as a Life Coach (Business Basics for Beginners Book 1)>
Other Resources to Help You Gain the Skills You Need to Succeed
Business Mentoring Success Secrets: How to Find and Work with Top Professional Mentors to Boost Your Business
How to Develop Leadership Skills: Become an Effective Leader at Work, Home and in the Community
How to Plan, Prepare and Present Profitable Online Webinars: Basics for Beginners (Business Basics for Beginners Book 22)
Summary
Article Name
Legitimate Money-making Ideas Online That Anyone Can Do
Description
Learn more about the easiest and most effective ways to earn money online with legitimate work and companies.
Author