More Make and Freeze Recipes
Discover more great make and freeze recipes to help you live better for less in this second book in the popular series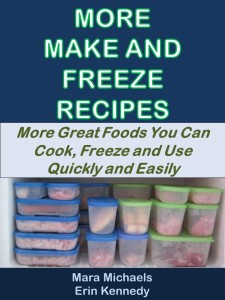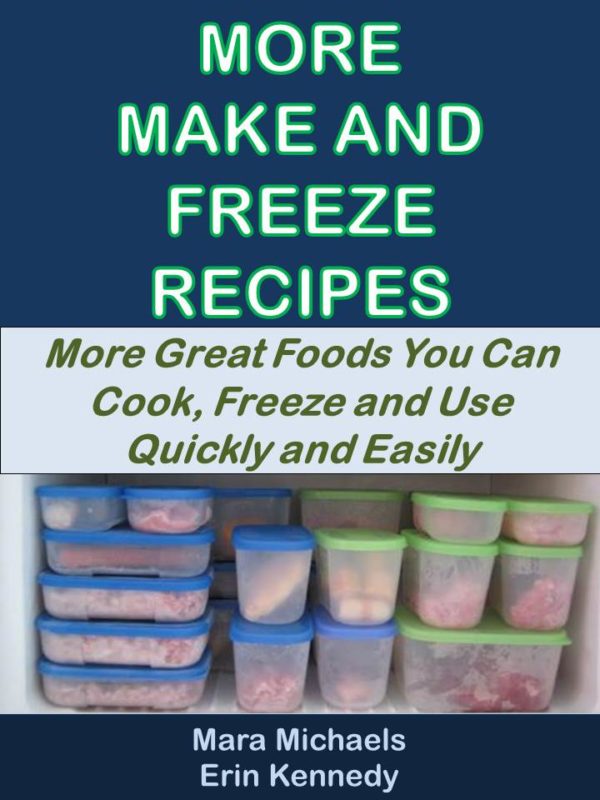 ++You asked for MORE, you've got it: More great recipes you can make ahead and freeze, for delicious meals you can heat and eat in minutes.++
In this second guide on make and freeze recipes, discover more of the best ways to save money and eat well, with mouth-watering meals that will help you pinch every penny of your food budget and freeze food successfully so that nothing goes to waste.
Make and freeze recipes are ideal for anyone trying to make the most of their budget and time. If your family is constantly busy and wanting to live better for less money, learn how to create and then properly freeze and store your food to have ready any time you need a great meal.
Save money on your weekly grocery bill, waste less food and save time by cooking in batches. Make takeout, delivery and convenience foods a thing of the past in your home as you create delicious main meals, side dishes and desserts that can be cooked ahead, frozen, and then simply thawed, or heated in the microwave or your oven, for piping hot dishes that even picky eaters will love.
This series is designed to help you create successful make and freeze meals even if you are not an experienced cook. In this guide, you will learn the best ways to shop for a freezer. If yours is more than ten years old, discover why buying a new one could save you a great deal of money in the long run.
Learn how to buy and set up your freezer in order to help it run efficiently, to help save money on electricity, preserve your foods and eliminate waste. Discover the best ways to use your freezer to preserve all your foods to the peak of freshness. Pesky freezer burn will become a thing of the past once you know what causes it, and how to combat it.
Learn how to freeze and store a variety of foods, and which foods freeze better than others, and why. Discover the pros and cons of vacuum sealers and whether or not they are worth the money for preserving food and for make and freeze meals.
You will also find 30 more make and freeze recipes to add to your growing range of family favorites. From easy everyday dinners to several dishes for special occasions to expand your cooking repertoire, you will never be rushed for a family meal, dinner party, potluck, holiday event, or meals for visitors again once you've packed your freezer.
If you're concerned about increasing food prices and what your family is eating when you're not at home to supervise, discover the best ways to add to your make ahead and freeze meals list of family favorites by downloading this guide today.
Audience:
Beginner cooks
People interested in making the most of their freezer to save time and money
Busy moms
Singles who work long hours and have little time to cook every night
Word Count = 23,600
Recipe Count=30 recipes, plus variations
Buy Now or Read more with Kindle Unlimited: More Make and Freeze Recipes
=====
TABLE OF CONTENTS
INTRODUCTION
CHAPTER 1: CHOOSING A FREEZER FOR YOUR HOME
CHAPTER 2: MAXIMIZE YOUR FREEZER SPACE
CHAPTER 3: GETTING THE MOST OUT OF YOUR FREEZER
CHAPTER 4: HOW TO PREVENT FREEZER BURN
CHAPTER 5: ARE VACUUM SEALERS USEFUL?
CHAPTER 6: MAKE AHEAD AND FREEZE MEALS
MORE MAKE AND FREEZE RECIPES: TABLE OF CONTENTS
CHAPTER 7: SOUP AND STEW RECIPES
CHAPTER 8: MAIN MEAL RECIPES
CHAPTER 9: SIDE DISH RECIPES
CHAPTER 10: DESSERT RECIPES
CONCLUSION
FURTHER READING
=====
ABOUT THE AUTHORS
Mara Michaels and Erin Kennedy are the authors of over 2 dozen cooking and health-related titles.

Buy Now or Read more with Kindle Unlimited: More Make and Freeze Recipes
Summary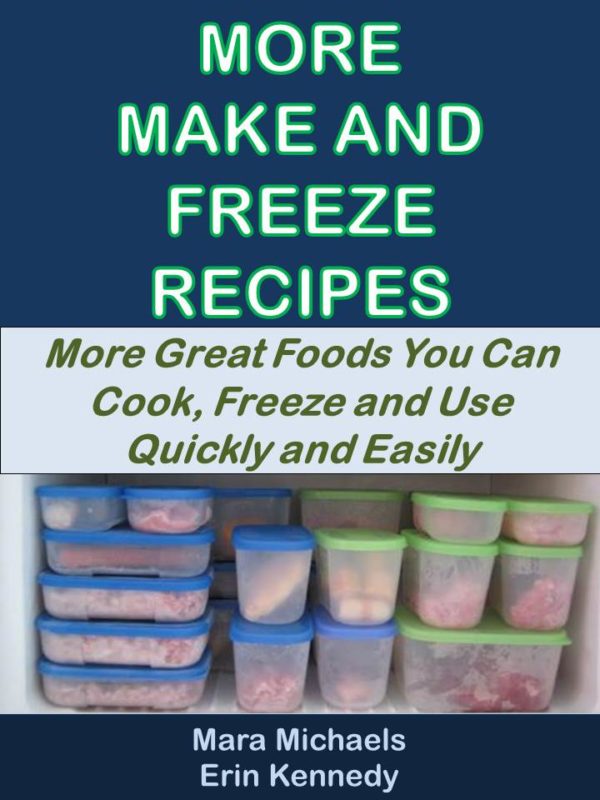 Author Rating





Brand Name
Product Name
More Make and Freeze Recipes
Price
Product Availability