Norovirus: How to Stay Safe
Norovirus is a highly-contagious and potentially life-threatening food-borne disease. Learn what it is, what causes it, and how to prevent it.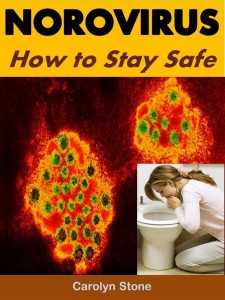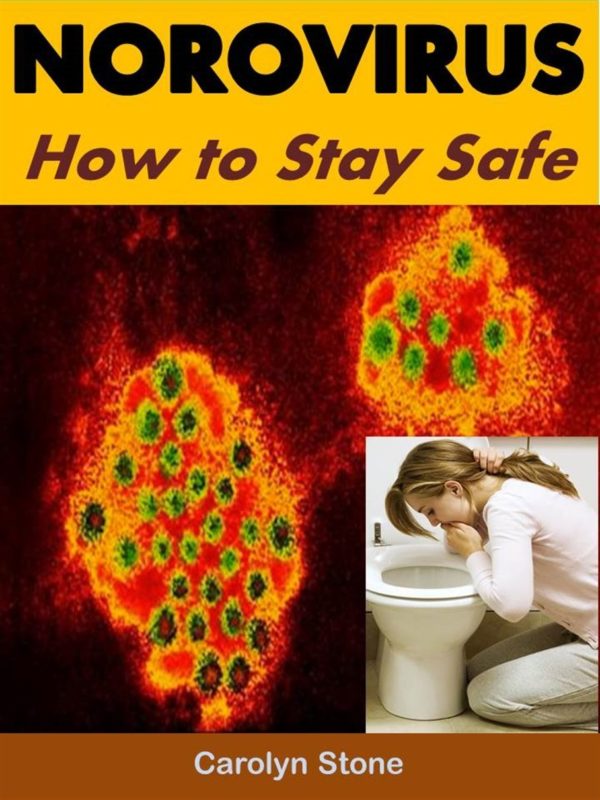 ++Norovirus is making the rounds again in January 2017-be safe!++
Norovirus is commonly called 'food poisoning' or 'stomach flu'. It causes over 21 million cases of stomach upset (gastroenteritis) every year in the United States and more than 800 deaths.
Even worse, a whole new and EXTREMELY contagious strain of Norovirus (the Sydney strain, from Australia) began sweeping throughout the globe in 2012 and 2013 and now again in the summer of 2014. It has spread rapidly from coast to coast in the United States, leaving people of all ages at risk of catching this debilitating and even deadly virus.
In the tenth edition of this popular guide, prominent health writer Carolyn Stone gives you the essentials on Norovirus: what it is, where it comes from, how people become infected, and how to prevent it, in order to keep you and your family safe.
Learn the symptoms of norovirus infection and the best ways to stop it from spreading to the rest of your family, work colleagues and the general public if you do catch it.
Learn the best ways to deal with the main symptoms of norovirus, including dehydration, especially if you are a senior. Find out how to deal safely with contaminated laundry to stop the spread of the disease.
Find out the latest news from the CDC about the impact of this illness on children younger than 5, the number of cases and the healthcare costs involved.
Learn about the major 'hot spots' in your home and in your workplace where the virus cold easily spread if you are not careful, and the best ways to keep all of the members of your family as safe as possible if one of you does become ill. Most important of all, use what you learn to teach your children how to stay safe from the spread of this illness.
Norovirus can happen all year round. It complicates the cold and flu season and is the curse of cruise ships, hospitals, schools, and senior care facilities. learn how to stay safe from this illness so your entire vacation isn't ruined, or worse…. Also learn how to tell the difference between Norovirus and the latest food-borne illness Cyclospora, currently sickening people throughout the United States.
Discover valuable health resources, important research and findings related to Norovirus, the best sources of the latest news on the virus, and much more. Best of all, you will also receive automatic updates to this guide via your Kindle as breaking news occurs about Norovirus.
Norovirus is the #1 cause of stomach upset in the United States, but it can be prevented and you can stop the spread if you arm yourself with the knowledge you need to keep your family safe.
Word Count=28,365
Norovirus-How To Stay Safe-BUY NOW or READ MORE with Kindle Unlimited
=====
TABLE OF CONTENTS
WHAT'S IN THIS GUIDE
INTRODUCTION
CHAPTER 1-Norovirus: What is It?
CHAPTER 2-How is Norovirus Spread?
CHAPTER 3-What are the Symptoms if You Have Contracted Norovirus?
CHAPTER 4-What are the Best Ways to Prevent You or Your Family from Becoming Ill with Norovirus?
CHAPTER 5-When is it Time to See a Doctor?
CHAPTER 6-Household Hot Spots
CHAPTER 7-Hot Spots Outside the Home
CONCLUSION
FURTHER READING
NOROVIRUS IN THE NEWS
NOROVIRUS OUTBREAK REPORTS
SUMMARY OF STEPS TO TAKE TO PREVENT ILLNESS AND THE SPREAD OF NOROVIRUS
=====
ABOUT THE AUTHOR
Carolyn Stone is a freelance journalist and health writer. She is the author of over 70 health and self-help guides designed to empower readers to live better lives.
Norovirus-How To Stay Safe-BUY NOW or READ MORE with Kindle Unlimited
Summary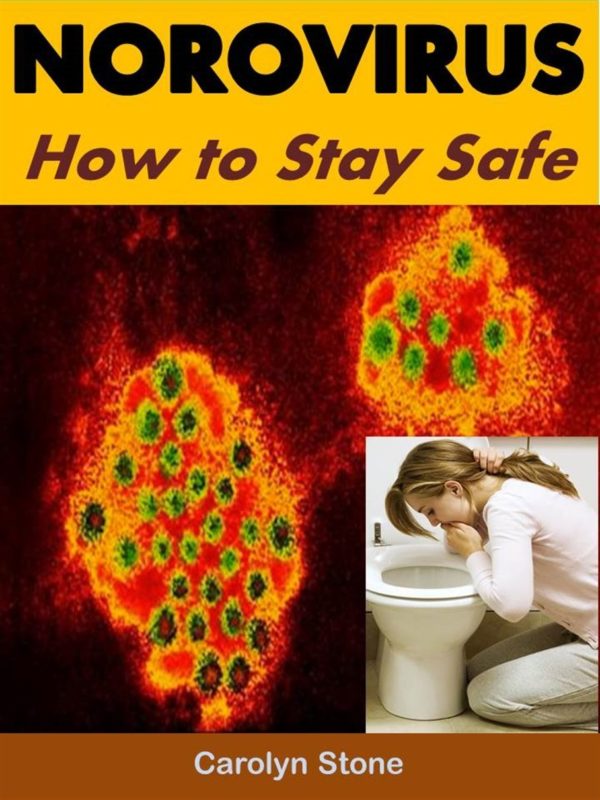 Author Rating





Product Name
Norovirus: How to Stay Safe
Price
Product Availability