Oscar Party Recipes: Fast No-Cook Snacks and Party Planner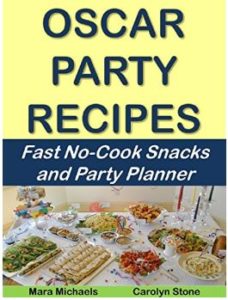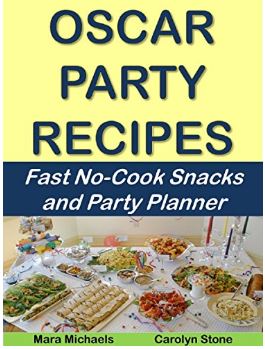 Oscar Party Recipes: Fast No-Cook Snacks and Party Planner
If you love watching the Oscars with family and friends, this guide is designed with you in mind, to help you make the occasion festive without spending hours in the kitchen or a fortune in shopping.
These ideas are designed to be elegant, tasty, and fun. Your guests will feel like celebrities as they enjoy them. Best of all, most of these recipes require no cooking at all. You might have to heat things in the microwave for a moment or two, or chill them in advance, but otherwise, they should be fast and easy to serve.
Add a few nice drinks and desserts from the recipes in this guide, and you will be the star of the party for putting together such a sensational sampling of snacks.
Word Count=4,600
Buy Now or Read More with Kindle Unlimited: Oscar Party Recipes: Fast No-Cook Snacks and Party Planner
=====
TABLE OF CONTENTS
WHAT'S IN THIS GUIDE
INTRODUCTION
SNACKS
NUTS
CHIPS
CRACKERS
OTHER SNACK ITEMS
CHICKEN/TURKEY
SHRIMP
AN ITALIAN-STYLE BUFFET
VEGETABLES AND DIP IDEAS
DESSERTS
DRINKS
SAVING MONEY AND SOME TIME, TOO
CONCLUSION
RESOURCES
=====
ABOUT THE AUTHORS
Mara Michaels are the authors of more than 100 guides about health, cooking and self-help.
Buy Now or Read More with Kindle Unlimited: Oscar Party Recipes: Fast No-Cook Snacks and Party Planner
Summary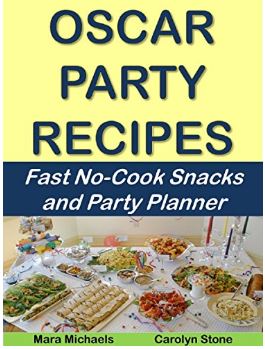 Author Rating





Product Name
Oscar Party Recipes: Fast No-Cook Snacks and Party Planner
Price
Product Availability