Outdoor Fitness Fun for the Whole Family: A Guide to Helping Your Family Stay Fit in Spring and Summer
Learn how to stay fit outdoors in spring and summer. Discover a range of exercises and activities everyone in the family will love.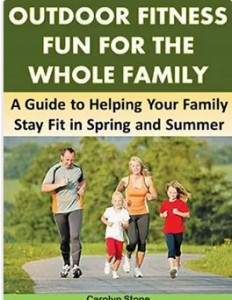 With all of the expensive diet and fitness programs available today, it is hard to choose what is best for you and your family.
Yet there is one thing that everyone agrees upon – not only is exercise the best way to maintain a healthy heart, lower cholesterol, and reduce stress, it is the only thing that is FREE in many cases. You don't need to spend a lot of money to stay fit. It's easy to take your health into your own hands for great results once you know how.
In this quick and easy, yet information-packed report, the author discusses the many ways in which a family can engage in outdoor exercise as part of their daily routine. She also offers helpful hints on what to do when the weather is not so great.
This handy guide is a must for any parent trying to get their family to be more health-conscious, as well as stay fit themselves. It is also perfect for any parent dreading spring break and especially summer vacation because they don't have enough ideas on how to keep the children occupied without spending a fortune.
The winter may seem as though it will never end, but before you know it, the days will be getting longer and the spring holidays will be here, with summer not far behind. If you want to look your best this summer once you start peeling off all the heavy clothing layers, this handy guide will give you a great head start.
Buy Now: Outdoor Fitness Fun for the Whole Family: A Guide to Helping Your Family Stay Fit in Spring and Summer (Health Matters)

+++
Word Count=11,500
=====
TABLE OF CONTENTS
WHAT'S INSIDE
INTRODUCTION
CHAPTER 1: FITNESS TIPS FOR CHILDREN OF ALL AGES
CHAPTER 2: OUTDOOR FITNESS IDEAS
CHAPTER 3: A FAMILY THAT PLAYS TOGETHER, STAYS FIT TOGETHER
CHAPTER 4: INDOOR FITNESS TIPS
CONCLUSION
APPENDIX
RESOURCES
FURTHER READING
=====
ABOUT THE AUTHOR
Carolyn Stone has worked in consumer health and continuing medical education (CME) publishing for over 20 years. She is the author of more than 100 health and self-help guides.
Buy Now: Outdoor Fitness Fun for the Whole Family: A Guide to Helping Your Family Stay Fit in Spring and Summer (Health Matters)
Summary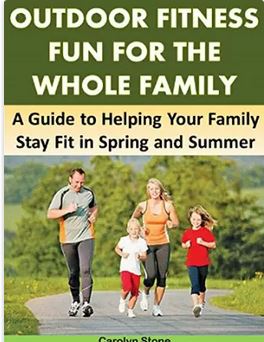 Author Rating





Product Name
Outdoor Fitness Fun for the Whole Family: A Guide to Helping Your Family Stay Fit in Spring and Summer
Price
Product Availability