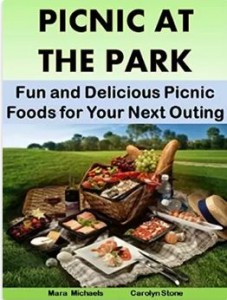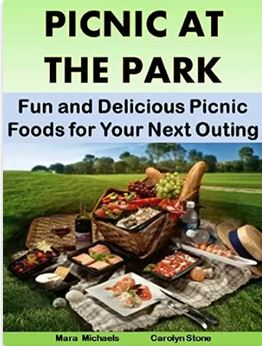 Picnic at the Park: Fun and Delicious Picnic Foods for Your Next Outing (Food Matters Book 24)
A picnic at the park can be one of the most enjoyable occasions in nice weather. Sharing a picnic or meal outdoors with family, friends or larger groups can be a wonderful opportunity to enjoy good food and great company.
A picnic at the park can offer the chance to serve your usual favorites, or transform traditional dishes into gourmet taste treats. In this guide, you will find a variety of serving suggestions that can perk up any picnic you have at the park, to make it a memorable one. From sandwiches and other main course suggestions to salads, side dishes, desserts and drinks, you will discover a range of ideas that will cater to a variety of tastes and eating lifestyles, so you can plan and serve a picnic that all your guests will love.
A picnic can also be a memorable for bad reasons such as food poisoning if you do not plan ahead in order to take steps to prevent food poisoning, and to stay safe in the sun in warmer weather or hotter climates. Discover the best ways to preserve and serve food to keep everyone well and healthy despite the challenges posed by eating outdoors.
Discover a range of strategies for safe cooking, handling and storage of food. Use the 25+ recipes to add new excitement to your picnics at the park. You can also use these recipes for picnic potlucks or tailgating. No matter what your budget or how fussy the eaters you need to feed, you are sure to find a variety of crowd-pleasers that everyone will be asking the recipe for.
BUY NOW: Picnic at the Park: Fun and Delicious Picnic Foods for Your Next Outing (Food Matters Book 24)
+++
Word Count=19,356
+++
TABLE OF CONTENTS
WHAT'S IN THIS GUIDE
ABOUT THE AUTHORS
INTRODUCTION
CHAPTER 1: SANDWICHES FOR YOUR PICNIC AT THE PARK
CHAPTER 2: OTHER PICNIC MAIN DISHES
CHAPTER 3: AMAZING APPETIZERS
CHAPTER 4: SUPER SALADS FOR YOUR PICNIC
CHAPTER 5: SUPER SIDE DISHES FOR YOUR PICNIC
CHAPTER 6: FOOD SAFETY ISSUES FOR YOUR PICNIC
CHAPTER 7: DESSERTS FOR YOUR picnic at the park
CHAPTER 8: DRINKS FOR YOUR PICNIC
LIST OF 35 RECIPES
+Appetizers and Finger Foods
+Sandwiches
+Main Courses
+Grilled Foods
+Side Dishes
+Salads
+Desserts
+Drinks
CONCLUSION
FURTHER READING
FREE NEWSLETTER OFFER
++++++
ABOUT THE AUTHORS
Mara Michaels and Carolyn Stone are the authors of more than 30 cooking and entertaining guides. Carolyn also writes about healthier and better living for less.
BUY NOW: Picnic at the Park: Fun and Delicious Picnic Foods for Your Next Outing (Food Matters Book 24)
Summary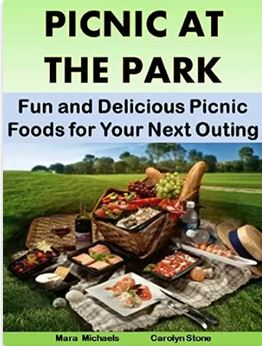 Author Rating





Product Name
Picnic at the Park: Fun and Delicious Picnic Foods for Your Next Outing
Price
Product Availability